P8.1-billion barangay health station project scam uncovered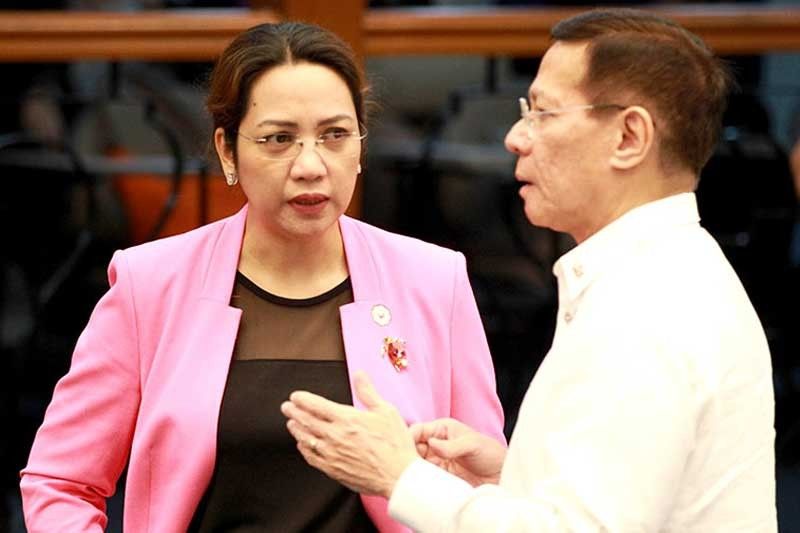 MANILA, Philippines — Alleged irregularities in a project of the Department of Health (DOH) involving the construction of 5,700 barangay health stations in public schools across the country have been uncovered.
DOH Secretary Francisco Duque III said the contract for the project worth P8.1 billion was signed by former secretary Janette Garin.
"I am dismayed and in disbelief over the volume of irregular transactions happening at the department ….. Heads will roll. Big names, small names, past and present. There will be no sacred cows," Duque told a press conference yesterday.
Garin could not be reached for comment when contacted by The STAR.
Last March, Duque said the contractor of the project, J. Bros. Construction, sent a letter of termination of contract of Phase 1 of the project and billed the DOH P2.9 billion for 429 units.
He said the project sites were "not validated" by the DOH, Department of Education and Department of the Interior and Local Government.
"We saw problems from the level of planning,... procurement and... actual project implementation," Duque said.
Wide and deep
He described the anomaly as "wide and deep," adding that "middle to high level" officials were involved.
Duque said he requested Commission on Audit (COA) Chairman Michael Aguinaldo to conduct a "fraud audit" of the project. Duque also asked the Office of the Ombudsman to investigate the transaction.
"We will file cases... We are getting legal advice from COA and the ombudsman for a case buildup," Duque said.
He said a task force headed by Undersecretary Roger Tong-an was inspecting the facilities and reviewing the contract.
Tong-an said the DOH should withold payment to the contractor, noting that only eight of the 270 health stations, which were reported completed, have supporting documents.