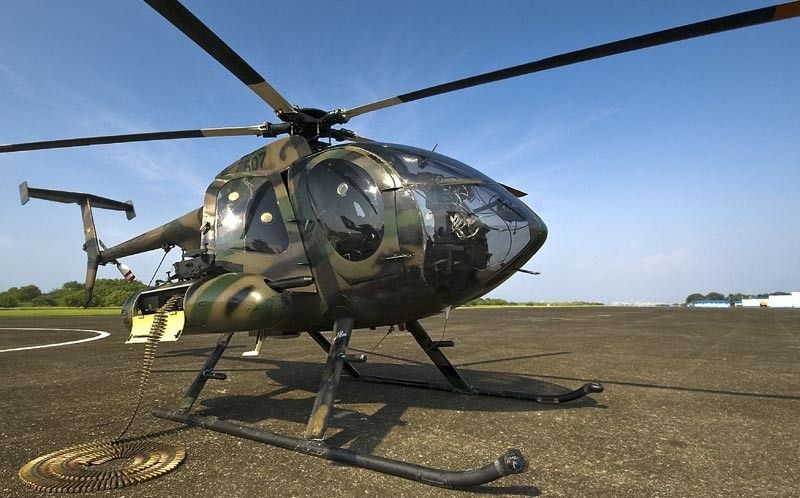 The Abu Sayyaf were hit by airstrikes and artillery as they fled the encounter, military said
15th Strike Wing, Philippine Air Force
3 Abu Sayyaf dead, 7 soldiers injured in Patikul clash
ZAMBOANGA CITY, Philippines — At least three Abu Sayyaf members were killed and seven soldiers were wounded in an encounter on Monday morning during operations in Patikul town, Sulu to rescue police personnel abducted by terrorists.
An undetermined number of Abu Sayyaf militants were also wounded in the clash and in airstrikes and artillery bombardment that followed.
Brig. Gen. Cirilito Sobejana, commander of Joint Task Force Sulu, said personnel of the 21st Infantry Battalion were on a rescue mission when they got into a firefight with some 70 Abu Sayyaf members at Sitio Sangay, Barangay Buhanginan, Patikul town past 6 a.m..
Sobejana said the Abu Sayyaf that the troops clashed with were led by Idang Susukan and Almujer Yadah, both believed responsible for the abduction of PO2 Benierose Alvarez and PO1 Dinah Gumahad at Barangay Liang in the same town on April 29.
Aside from the police officers, the Abu Sayyaf also took their companions Jakosalem Ahamad Blas and Faizal Ahidji.
Three Abu Sayyaf killed in the encounter have been initially identified as Moktar, Julhadi and Surayb. They were carried away by their fleeing comrades, the military said.
"The clash resulted in seven soldiers wounded... A number of ASG (Abu Sayyaf group) members are also believed to have been wounded as bloodstains were seen along the ASG's withdrawal route," Sobejana said.
He said other military units near the operation area provided reinforced the personnel of the 21st IB and pursued the withdrawing Abu Sayyaf group, who were also hit by artillery as they ran away.
MG-520 attack helicopters of the Philippine Air Forcs 3rd Tactical Operation Wing also provided air support.
"The JTF Sulu forces will not stop its focused military operations until all KVs (kidnap victims) are safely rescued and the ASG's strength is reduced to insignificant level," Sobejana said.