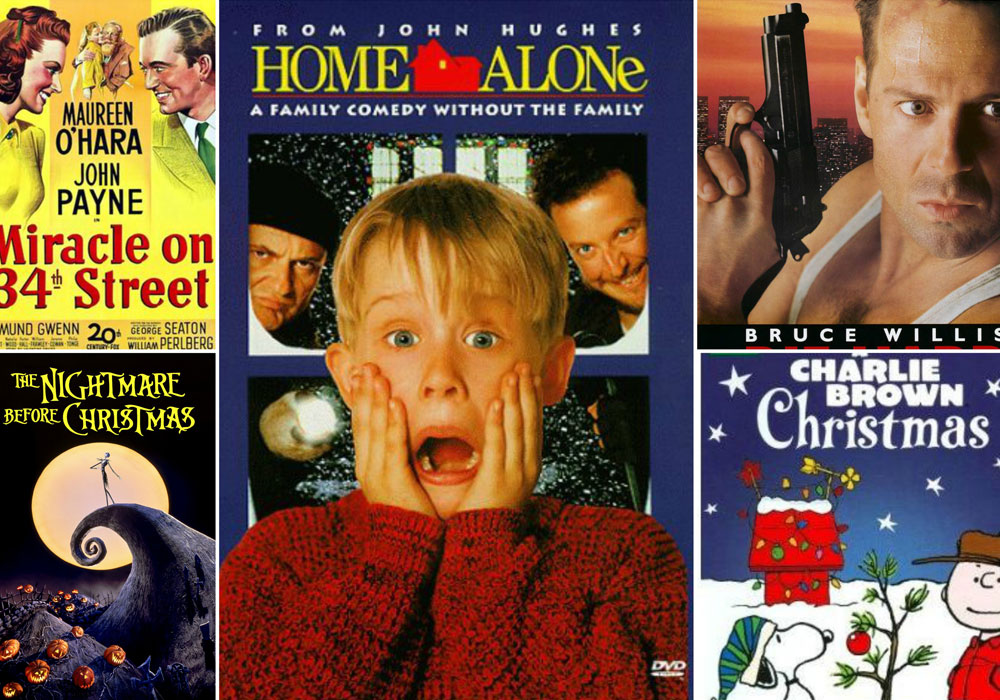 5 Films to Watch this Christmas
(Philstar.com) - December 24, 2016 - 2:40pm
MANILA, Philippines – I would not be the first to suggest that you turn yourself into Scrooge and a couch potato this Christmas Eve and Day by going on a film marathon. However, not all the day will be merriment and stuffing yourself more than a turkey could ever do. So you might find some time to catch some films that will make you laugh, smile, and laugh some more.
Here are five films that all take place on Christmas for you to enjoy.
Home Alone (1990)
Do you ever get tired of this classic? I must have seen this several dozen times through the past decades. Even better, I laugh just as hard as the first time I saw Daniel Stern and Joe Pesci fall for all of Kevin McAlister's booby traps! It's exaggerated, silly, brutal, and downright hilarious! But it's a comedy for Heaven's sake!
There are lots of great scenes from Kevin screaming after applying after shave lotion on his face to the fake party that throws off the Wet Bandits. And the entire film is loaded with some quotable quotes from Kevin exclaiming, "I made my family disappear" to that hilarious catch phrase from the fictitious gangster film, "Angles with Filthy Souls" -- "Merry Christmas, you filthy animal!"
A Charlie Brown Christmas (1965)
A pensive animated film that was way ahead of its time. I always thought that the Peanuts and Charlie Brown cartoons didn't really portray kids properly. In fact, the entire Peanuts gang acted like high school kids bordering on college where they wonder about life, ambition, and their life's meaning as opposed to having fun. Maybe that is why I enjoyed more the sequences featuring Snoopy.
But I did enjoy the cartoons. In this film, a depressed Charlie Brown finds the true meaning of Christmas amidst the commercialization of the season. It's amazing how this film ages well.
And like "I've got a bad feeling about this" constantly making the Star Wars films, there's this classic quote from the film – "Of all the Charlie Browns in the world, you're the Charlie Brownest."
The Nightmare Before Christmas (1993)
And now for something completely different and off-beat. Tim Burton's stop-motion macabre musicale is like watching the Addams Family on Christmas. But it's a hilarious take on party poopers and that the joyful season will override them.
The Miracle on 34th Street (1947)
A landmark film that was preserved in the US National Film Registry by decree of US Congress that deemed this Maureen O-Hara and John Payne film to be "culturally, historically, and aesthetically significant".
The film that has since been re-mastered is about Christmas on trial. When he regular toy department Santa shows up drunk, Macy's store supervisor hires an elderly gentleman named Kris to temporarily take his place. Kris not only restores
When her toy department Santa shows up drunk for work, Macy's supervisor Doris Walker hires Kris - an elderly gentleman with a white beard who looks like Santa Claus - as her emergency replacement. She comes to regret her choice, however, when she learns that Kris believes that he really is Santa. Kris works not only to restore Doris' belief in Santa Claus but make her young daughter's wishes come true, all while trying to prove his identity in a court of law.
Die Hard (1988)
End Christmas with a bang. Literally one as this Bruce Willis-starrer blows away a building in downtown Los Angeles and some high-tech thieves on Christmas. Just like home along with its seemingly impossible situations, Die Hard is filled with memorable scenes and fabulous quotes. Plus, the late Alan Rickman nearly steals the show.
Yipee-kay-yay!