Pope expels Samar priest for minors' 'sexual abuse'
September 18, 2023 | 12:00am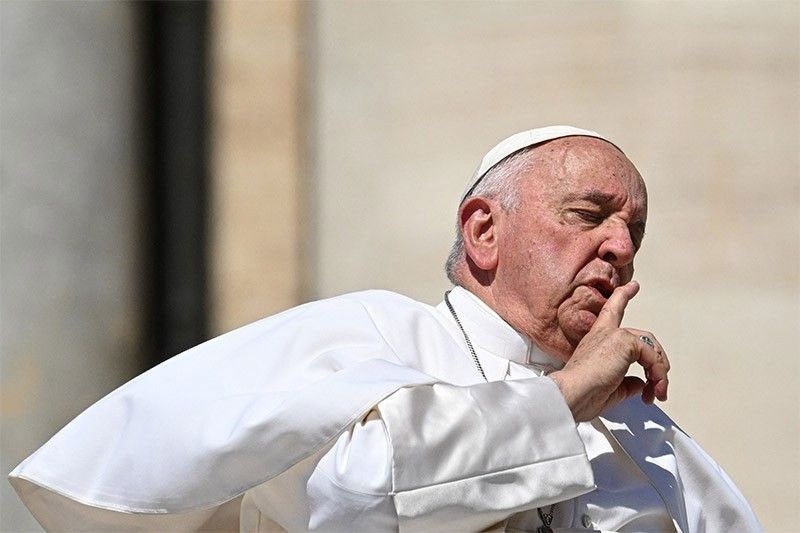 MANILA, Philippines — Pope Francis recently defrocked a priest belonging to the Diocese of Borongan, Eastern Samar on allegations of sexual abuse involving minors.
"Notice is hereby given that the Holy Father Pope Francis has dismissed from the clerical state Pio Cultura Aclon of the Diocese of Borongan," the diocese said in its Facebook page.
"He (Aclon) is, therefore, no longer a cleric and cannot exercise priestly ministry in the Church," it added.
According to CBCPNews, Aclon was dismissed on allegations of sexual abuse involving minors, but did not divulge other details about the accusations.
Aclon last served at a minor seminary in Borongan before he was suspended.
Pope Francis has repeatedly apologized over the abuses, and vowed to confront abusers and restore justice.
The Catholic Bishops' Conference of the Philippines had assured there will be no cover-up on the sexual abuse cases involving the clergy.
It also created an office that will help protect minors from alleged sexual abuses by the clergy. Each diocese had also developed its own system for handling reports of sexual abuse or misconduct.
In his own Facebook account, Aclon is asking Borongan Bishop Crispin Varquez to send to his lawyer, former Sandiganbayan justice Harriet Demetriou, a copy of the pope's letter within 10 days.
"You announce this, Bishop Crispin Varquez and the Diocese of Borongan, now where is the letter of Pope Francis? I give you 10 days to provide us the letter… You may send it to my legal counsel, Justice Harriet Demetriou," said Aclon.