Philippines may have up to 15 cyclones until October, PAGASA says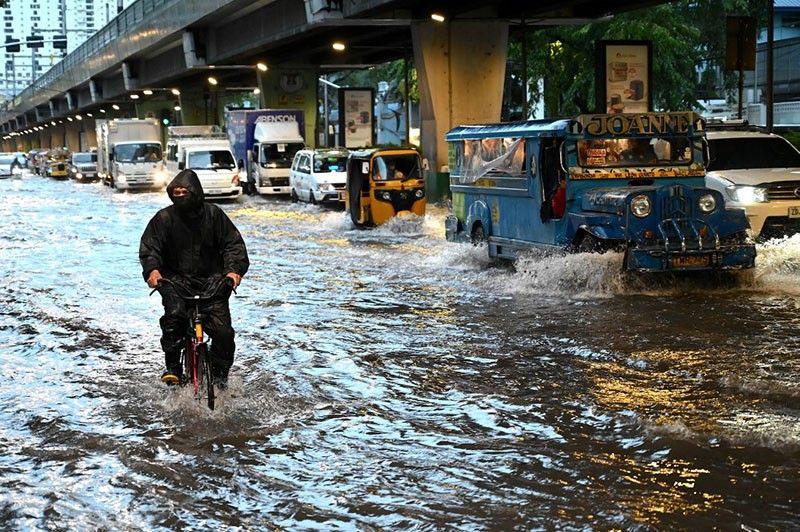 MANILA, Philippines — Around 10 to 15 tropical cyclones may enter or form within the Philippine area of responsibility (PAR) from June to October 2023, the Philippine Atmospheric, Geophysical and Astronomical Services Administration reported on Saturday.
Weather specialist Benison Estareja shared the prediction in a public weather forecast issued on Saturday, a day after PAGASA declared the start of the rainy season in the Philippines.
According to Estareja, some of the cyclones may make landfall in Luzon and Visayas while others may enhance the southwest moonsoon "habagat", particularly in the western part of the country.
Though El Niño will likely develop in June or July, PAGASA said this does not mean a decrease in rainfall.
El Niño is a weather condition characterized by unusually warmer than average sea surface temperatures at the central and eastern equatorial Pacific.
Strong storms and rains are still possible in the third quarter of 2023. These are expected to lessen towards the end of the year and the first quarter of 2024.
PAGASA said that it is no longer monitoring a tropical cyclone but it has found a cloud cluster east of Mindanao that may develop into a low pressure area within the next 24 hours.
Meanwhile, the state weather bureau issued on Saturday the following heavy rainfall forecast in several areas:
Saturday to Sunday morning:
50-100 mm: Zambales, Bataan, Occidental Mindoro and the northern part of Palawan, including Calamian Islands
Sunday morning to Monday morning:
50-100 mm: Zambales, Bataan, Occidental Mindoro and Palawan.
Under these conditions, PAGASA said that flooding and rain-induced landslides are possible.