Rainy season is here — PAGASA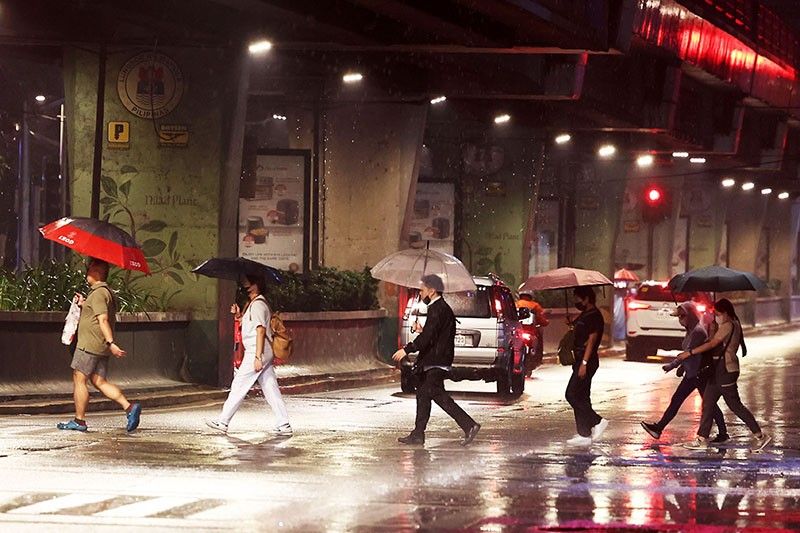 MANILA, Philippines — State weather bureau PAGASA declared Friday the start of the rainy season in the Philippines.
In a statement, PAGASA said the recent occurrence of scattered thunderstorms, the passage of cyclone Betty (Mawar) and the southwest monsoon (habagat) brought widespread rain to the western sections of Luzon and Visayas, signifying the start of the rainy season in the country, especially in areas with Type I climate.
Areas with Type I climate have a distinct dry and wet season: wet from June to November and dry for the rest of the year.
PAGASA noted that breaks in rainfall events—also known as monsoon breaks—may happen and may last for several days.
Enhanced habagat
PAGASA also said the transition to El Niño is seen in the next couple of months. The phenomenon may likely persist until the first quarter of 2024.
El Niño increases the likelihood of below-normal rainfall conditions, which could result in dry spells and droughts in some areas of the country.
However, the southwest monsoon may also be enhanced, which could lead to above-normal rainfall conditions in the western part of the country.
So far, the Philippines has had two tropical cyclones in 2023: Amang in April and Betty in May.
An average of 20 cyclones enter or develop within the Philippine area of responsibility every year, destroying homes and crops and killing hundreds to thousands.