Single ticketing system fines released
February 4, 2023 | 9:45am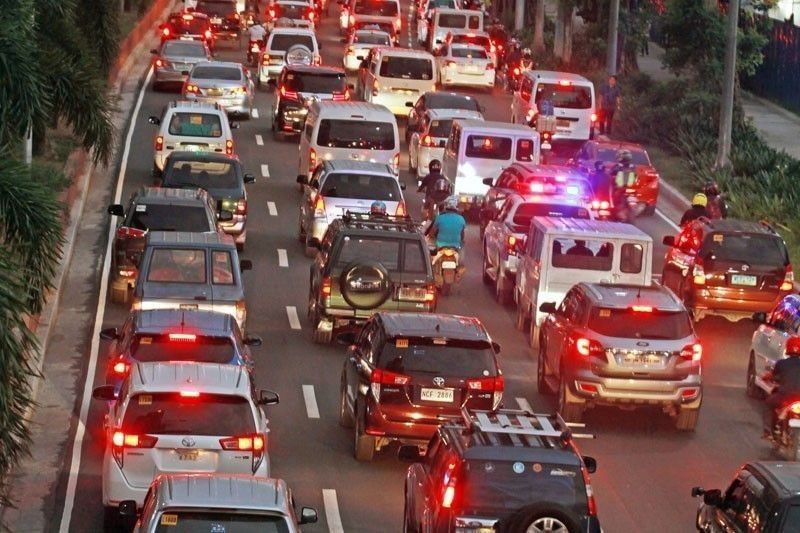 MANILA, Philippines — The Metropolitan Manila Development Authority (MMDA) has released a matrix of fines that erring motorists should pay under the single ticketing system as provided in the Metro Manila Traffic Code.
Under the rule the Metro Manila Council approved last Wednesday, fines range from P500 to P10,000 depending on the violation and how frequent an offender committed it. The council is MMDA's policymaking body composed of the 17 Metro Manila mayors.
The matrix was posted on the MMDA's Facebook page on Thursday. The MMDA plans to implement the single ticketing system by April.
MMDA acting Chairman Romando Artes hopes the recently approved code can lessen human intervention and eventually remove corruption by employing technology in catching motorists who violate traffic rules.
In an interview with "The Chiefs" on Cignal TV's One News Thursday night, he said the new code would have to be paired with technology and the government agencies working together.
"The Metro Manila Traffic Code, I don't think standing alone will address corruption as far as traffic law enforcement is concerned. But the MMDA with the local government units are investing in technology to eliminate, or at least lessen, corruption," he said.
For instance, Artes said the agency has procured body cameras that are "linked to the command center wherein we can see real-time how our traffic enforcers apprehend motorists."
It is also developing a handheld device that can issue tickets and enable digital payment of fines, which he said is in the stage of proof of concept.
"Through this handheld device, we will be able to do away with the paper ticket and, hopefully, the chance to provide grease money," Artes said in English and Filipino.
According to the new matrix, violators should pay the following: P500 each for number coding, tricycle ban and arrogance/discourteous conduct; P1,000 each for disregarding traffic sign, attended illegal parking or when driver is inside the vehicle, obstruction, overloading, defective motor vehicle accessories, loading and unloading in prohibited zones, overspeeding and failure to use seatbelt; P2,000 each for unattended illegal parking, light truck ban and unauthorized modification and P3,000 for truck ban.
Depending on frequency of the offense, offenders will be fined P1,000 on first offense, P2,000 on second offense and P2,000 with seminar on succeeding offenses for reckless driving; P500, P750 and P1,000 for dress code for motorists; P2,000 and P5,000 for illegal counterflow; P1,000, P2,000 and P5,000 for failure to use child restraint system (CRS); P1,000, P3,000 and P5,000 for use of substandard CRS; P1,500, P3,000, P5,000 and P10,000 for not using a motorcycle helmet; P3,000 and P5,000 for using helmet with no import commodity clearance or ICC marking; and P3,000, P5,000 and P10,000 for violating the Children's Safety on Motorcycles Act.
Artes said traffic law offenders should pay the fine within 10 days after apprehension. The violation would be removed from records once the motorist pays the fine.
He added that a demerit system will also be enforced – a system wherein driver's license would be confiscated and suspended if a certain number of points is reached.
While he thinks that the penalties are punitive, Artes also hopes that the Metro Manila Traffic Code would instill discipline among motorists.
Meanwhile, the Land Transportation Office (LTO) lauded the Metro Manila Council's approval of the single ticketing system to harmonize and streamline no contact apprehensions in the National Capital Region.
"With the implementation of a single ticketing system, it will help road management within the National Capital Region become more responsive, efficient and appropriate to the needs of the motoring public," LTO chief Jay Art Tugade said in a statement.
"Even before this scheme was proposed, the LTO has already called for a thorough review of the policy and not be implemented in haste without plugging all possible loopholes that may result to more confusion instead of convenience," he added.
The scheme also makes way for better monitoring of violations within an LGU as it can be ÓÓimmediately recorded on the Land Transportation Management System database of the LTO. – Romina Cabrera