SIM registration hits 21 million as of January 16
January 18, 2023 | 12:00am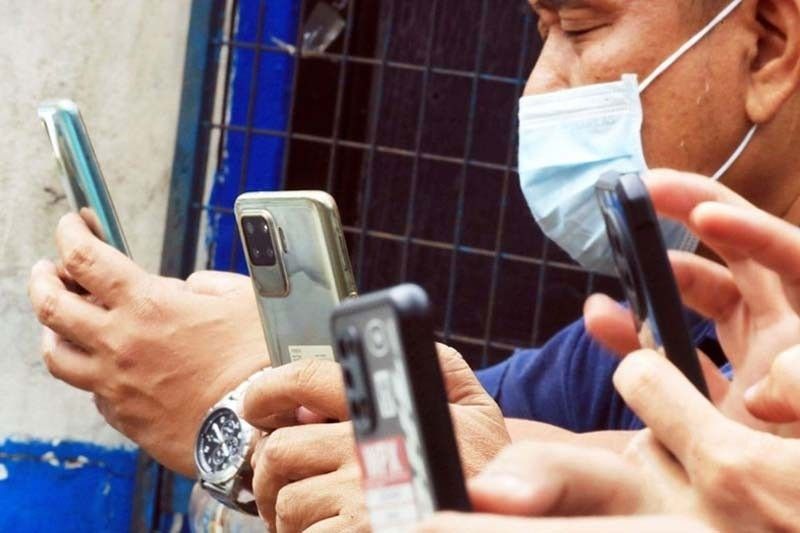 MANILA, Philippines — More than 21 million subscriber identity modules or SIMs had been registered as of Monday night, according to the Department of Information and Communications Technology.
DICT Undersecretary and spokesperson Anna Mae Yu Lamentillo said registration for 21,128,925 SIMs had been completed as of 11:59 p.m. of Jan. 16.
Based on records provided by the National Telecommunications Commission (NTC), the total number is 12.5 percent of the 168,9767,773 subscribers nationwide.
Smart Communications Inc. said a total of 10,386,685 SIMs had been registered in its network, which is 15.28 percent of its 67,995,734 subscribers.
Globe Telecom Inc. said 8,963,101 SIMs had been registered in its network, which is 10.2 percent of its 87,873,936 subscribers.
DITO Telecommunity Corp. said 1,779,139 SIMs had been registered or 13.57 percent of its 13,108,103 subscribers.
Lamentillo said the DICT's SIM registration team conducted an on-site experience in the coastal community of Barangay Sapang-Kawayan in the municipality of Masantol in Pampanga last Jan. 7 to pinpoint difficulties that may arise in the SIM registration rollout in remote areas.
"The DICT is working with agencies and PTEs (public telecommunications entities) for the implementation of the SIM registration in the country's remote areas. The first SIM registration rollout in the remote area of Masantol, Pampanga has provided valuable insights and the public can expect that the SIM registration will reach the country's far-flung areas," she added.
The DICT, under the leadership of Secretary Ivan John Uy, also has constantly reminded the public to be vigilant as they complete the registration process, stressing that people must register only through the official links of PTEs: smart.com.ph/simreg or simreg.smart.com.ph for Smart; new.globe.com.ph/simreg for Globe and https://digital.dito.ph/pto/donwloap/app for DITO.
For complaints and concerns related to SIM registration, the public may contact hotline 1326 and may also reach the DICT through 0947-7147105 for Smart and 0991-4814225 for Globe.