NHA aids earthquake victims through EHAP
August 12, 2022 | 12:00am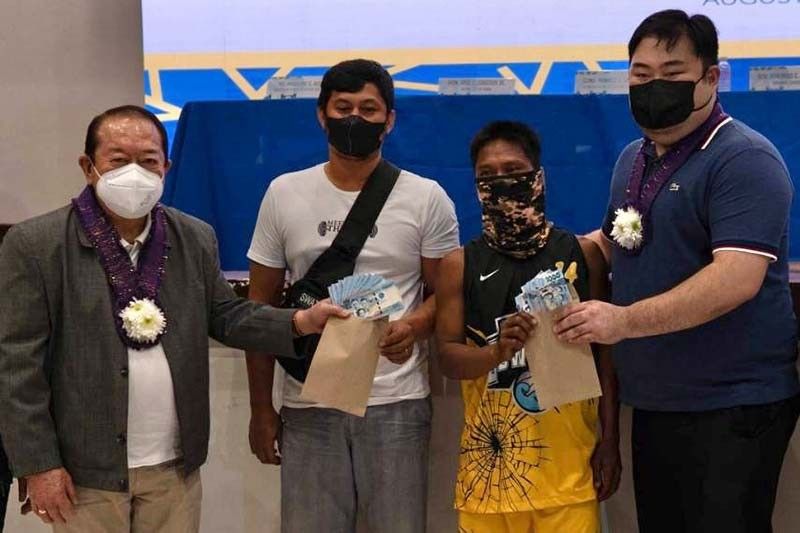 MANILA, Philippines — Around 27 thousand families affected by the recent 7.0 magnitude earthquake in Northern Luzon received financial assistance today (August 11) amounting to P270 million from the National Housing Authority (NHA) through its Emergency Housing Assistance Program (EHAP).
Beneficiaries of the program include 388 families with totally damaged houses, receiving P20,000 each. Meanwhile, a total of 26,280 households, with partially damaged houses, availed the assistance amounting to P10,000 per family.
NHA General Manager Joeben Tai, in his message during the awarding ceremony to beneficiaries in Abra and Ilocos Sur today, 11 August 2022, expressed hope that the EHAP may facilitate improvement to the current condition of earthquake-affected families in mentioned provinces.
"Recognizing the significance of shelter as among the primary needs of human being, we expedite this provision of EHAP to the beneficiaries with hope that this may alleviate the heavy burden brought by the recent earthquake to the victims," GM Tai said.
"This also forms part of NHA's heed to the directive of President Ferdinand "Bongbong" Marcos Jr. on provision of prompt assistance and services to our countrymen who have greatly suffered in earthquake-stricken areas," GM Tai added.
Selection of beneficiaries is based on the thorough assessment and consolidation made by NHA Regional and District Offices in Region 1 and CAR. Respective Local Social Welfare and Development Offices likewise assisted NHA in the inspection and validation of the EHAP recipients.
As the lead agency of the national government in terms of providing affordable and decent housing to Filipino people, NHA remains committed in accomplishing its mandate even in the midst of calamities and disasters.