State funeral for Fidel V. Ramos at Libingan today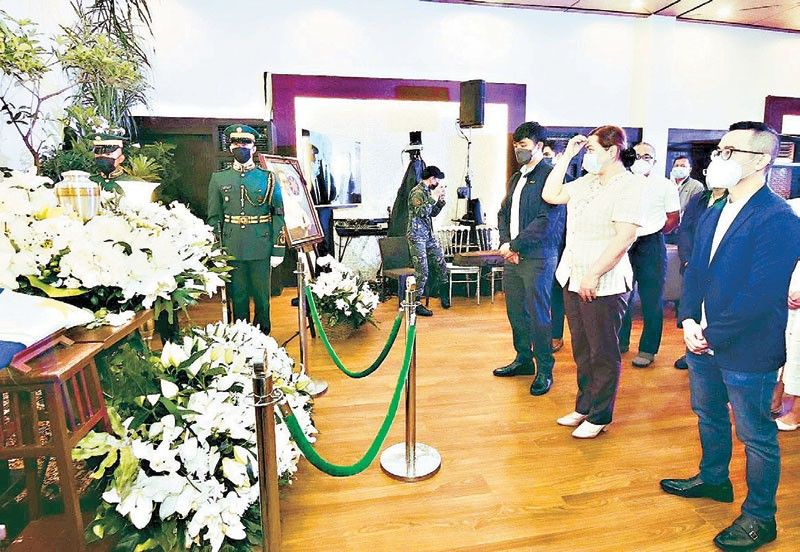 MANILA, Philippines — The late president Fidel Ramos will be accorded a state funeral today at the Libingan ng mga Bayani in Taguig City where his cremated remains will be inurned.
The country's 12th president will be met with full military honors upon arrival at the ceremony at 10:30 a.m., according to the schedule provided by organizers.
The funeral procession and march to the presidential gravesite will commence at 10:45 a.m.
The procession will be followed by funeral and graveside services and ceremonies at 11:30 a.m. The ceremonies are expected to end at noon.
Those who want to attend the funeral are advised to be at the Libingan before 9:30 a.m. and are asked to wear white and bring umbrellas in case of inclement weather.
In his eulogy delivered on Saturday, former executive secretary Eduardo Ermita cited how Ramos kept the country stable during tumultuous times while pursuing peace with various rebel groups.
Ermita said he had the honor and privilege of working with Ramos as a young officer in 1959 as fellow aide de camp and in various posts until he retired from the military in 1988.
"He exhausted his power of persuasion to influence the opponents to lay down their arms, but only after letting the destabilizers realize that the full force of the AFP is ready to crush them," Ermita said, referring to one attempt to overthrow the Aquino government in 1990.
He recalled Ramos dispatching him to Libya in 1992 to seek the assistance of the late leader Col. Moammar Gaddafi in reviving peace talks with the Moro National Liberation Front led by Nur Misuari that led to the 1996 peace agreement.
"President Fidel V. Ramos is much revered, respected, admired and loved by the people, especially those who worked with and under him while in the military service and those he met while president of the Republic. Many feel the loss of a friend, a leader and fellow Filipino, young and old alike," Ermita said.