Trial courts under Alert Levels 1, 2 on skeleton workforce from July 5 to 8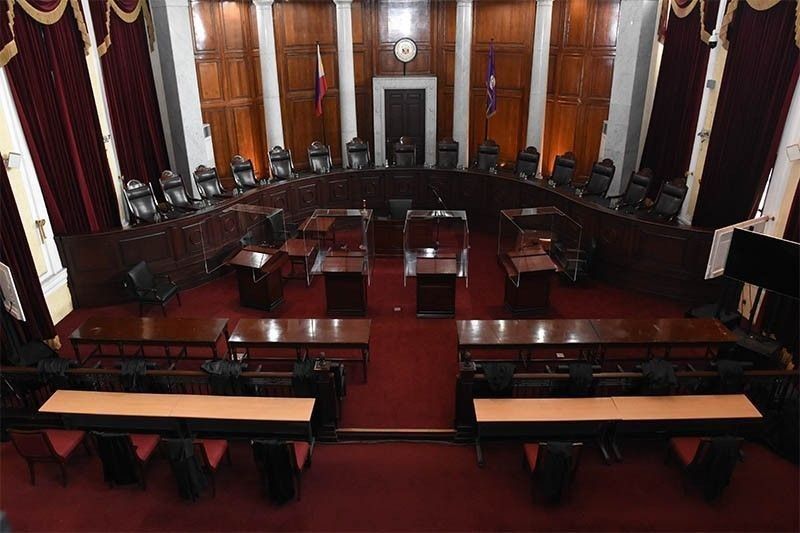 MANILA, Philippines — Trial courts in areas under Alert Level 1 and 2 are required to maintain a workforce of at least 50% to 70% from July 5 to July 8, the Supreme Court announced Tuesday.
In a circular dated July 4, the Office of the Court Administrator said this directive is due to the continued increase in COVID-19 cases and to address any possible surge or rise therein.
"The skeleton workforce that a branch or judicial office will maintain for the above period will be subject to the discretion or determination of the concerned executive judge, presiding judge, and/or acting or assisting judge," the circular read.
The Philippines is seeing a renewed increase in COVID-19 cases, which is driven by the presence of more transmissible variants, increased mobility, and waning COVID-19 vaccine immunity.
The Department of Health recorded 7,398 additional cases, or an average of 1,057 infections a day, from June 27 to July 3. The figure was 60% higher than the cases logged from June 20 to 26.
OCA also said that judges are allowed for the same period to conduct fully-remote videoconferencing hearings, regardless of their location, with notice to the Office of the Court Administrator.
"Unless otherwise subsequently directed, the required workforce and in-person or face-to-face hearings as provided for in OCA Circular No. 159-2022 will again be observed and complied with on 11 July 2022 until further orders of the court," it said. — Gaea Katreena Cabico