Marcos son plays it safe on Cha-cha question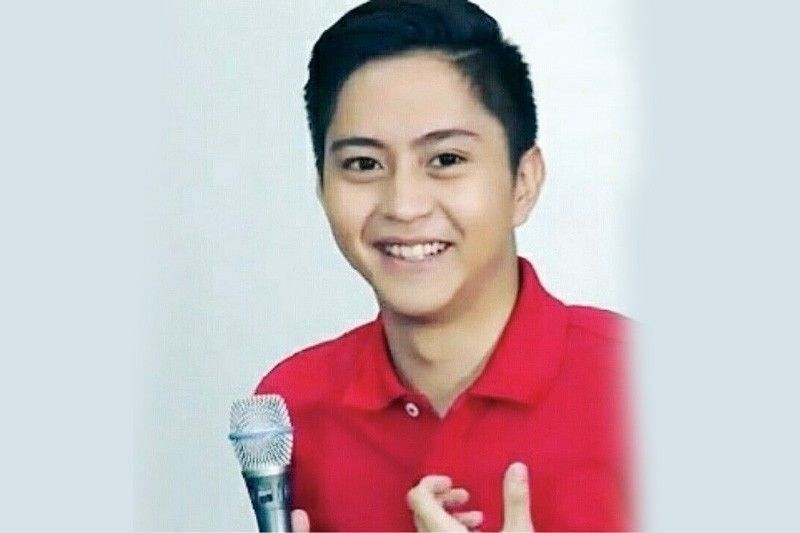 MANILA, Philippines — The neophyte lawmaker-son of President Marcos apparently knows how to skirt controversy on his first few days in office as congressman: play it safe on the issue of Charter change, where term extensions are usually sought.
"Like I said, we have to study that thoroughly first. I don't want to talk about it now. I just filed my first 10 bills," Sandro Marcos, who represents the first district of their home province Ilocos Norte, told House reporters yesterday in a chance interview.
"I think there are much better legal luminaries here who are well-entrenched and much better asked and suited for that question," he explained, adding he has been advised by his elders just to keep a low profile in the chamber.
In the past 18th Congress (July 2019 to June 2022), Marcos served as consultant to the office of his paternal uncle, House Majority Leader Martin Romualdez, who is the incoming Speaker of the House come July 25, when the 19th Congress convenes and starts session.
"Their advice to me were: keep your head down and shut up the first few months. Just listen because there are many very good legislators here. Just make sure that you are absorbing everything and learning as much as you can," Sandro quoted his mentors as saying.
Actor Richard Gomez, also a neophyte congressman but a veteran local chief executive having been mayor of Ormoc City for nine years, was more vocal in his stand, categorically stating the 1987 Constitution really needs to be fine-tuned at this time.
"If you ask me personally, I think it's about time that we revise the Constitution. It's been there when we were still young. It's just like an old car, we have to replace the spare parts from time to time," the incoming Leyte representative explained.
Gomez had swapped posts with his model-wife Lucy Torres, who is now mayor of Ormoc City.
House secretary general Mark Llandro Mendoza said 52 first-time lawmakers were scheduled to attend the second seminar (the first batch had 24) that the House had sponsored, prior to the start of the 19th Congress, which will convene on July 25.
All in all, 76 out of the 150 neophyte congressmen have attended a crash course on legislation in Congress, on how they are going to fulfill their functions and duties as lawmakers.
The first batch was attended by, among others, actor Arjo Atayde, who now represents the first district of Quezon City after he beat reelectionist congressman Onyx Crisologo, and Bryan Revilla (of party-list Agimat), son of Sen. Bong Revilla.
Lawyer Margarita Nograles – daughter of the late speaker Prospero Nograles – was also there as party-list congresswoman of the Puwersa ng Bayaning Atleta, and so were engineer Salvador Pleyto of Bulacan's sixth district and Ralph Tulfo of Quezon City.
The new House members have undergone an executive course on legislation, where mock committee hearings and mock plenary sessions were held in anticipation of the functions they have to fulfill as part of their mandate as lawmakers.
The two new youngest members of the House are Reps. Samantha Taliño-Santos of South Cotabato and Jaime Cojuangco of Tarlac, daughter of Gov. Emmylou Taliño-Mendoza and son of the late congressman Charlie Cojuangco, respectively.
Former UAAP and PBA player Franz Pumaren, who defeated incumbent congressman Alan Reyes, will be representing Quezon City's third district.
Former Valenzuela City mayor Rex Gatchalian has now returned as congressman, taking the place of his brother Wes, who now sits as the local chief executive of their hometown Valenzuela.
Sen. Ralph Recto also won as congressman of Batangas' sixth district, a post held for nine years by his celebrity-wife Vilma Santos, who was among the deputy speakers in the House led by outgoing Speaker Lord Allan Velasco, since reelected congressman of Marinduque.