DA chief: P20 per kilo rice not yet possible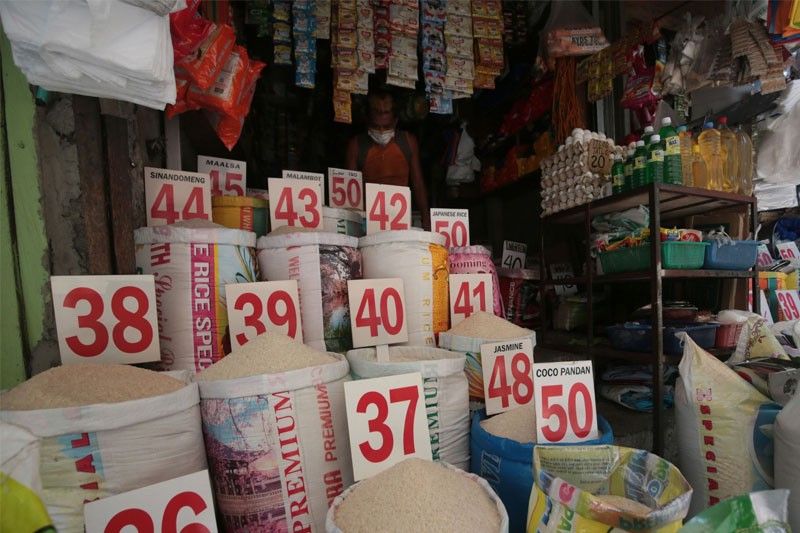 MANILA, Philippines — With the current cost of production of palay or unhusked rice, bringing down the price of rice to P20 a kilo is not possible.
In an interview with dzMM yesterday, Agriculture Secretary William Dar said the cost of producing a kilo of palay is now at P14.80, higher than the P11.50 per kilo production cost prior to the Ukraine-Russia war.
He attributed the higher costs to the increase in prices of fertilizers and fuel.
"Now, the farm gate price of palay presently, buying palay at 14 percent moisture content, is at P19 per kilo," Dar said.
"So if we look at it, if we can do P20 a kilo of rice, with this data, it's not yet possible," Dar said in a mix of English and Filipino.
Dar pointed out, however, that the aspiration of president-elect Bongbong Marcos to bring down the price of rice to P20 a kilo is a good vision.
He stressed that one way to really bring down the price of rice is to reduce the cost of production.
Asked for his thoughts on a proposed program by the Department of Agrarian Reform (DAR) claiming it can bring down rice prices to P20 a kilo as early as next year, Dar said that is something he can't promise.
According to news reports earlier this week, the DAR is proposing a program where small farmlands are consolidated to create mega-farms for rice production.
Dar said he believes the only way to be able to bring down rice prices to that level quickly is if the government subsidizes it, where it buys rice and sells it for P20 a kilo.
He, however, pointed out that subsidizing the cost will require a budget of around P125 billion a year.
Dar said earlier that the price of rice could be brought down to P30 a kilo if the next administration increases the National Food Authority (NFA)'s budget to P30 billion a year and allows it to sell rice to the poorest of the poor.
Dar pointed out that the NFA used to sell lower-priced rice.?He added that the agency used to sell rice at P27 a kilo at commercial markets.
This was before the agency's function was reduced to rice buffer stocking sourced from local farmers under the Rice Tariffication Law (RTL).
"And from that P27 price, we can increase it a little by P3 so that it will be P30 a kilo," Dar said.
"I would like to also mention that the rice sold by the NFA in the markets is for the poorest of the poor, not for everyone," he added.
Welcome aspirations
Meanwhile, a party-list congressman representing the farmers' sector welcomed the "aspirations" of president-elect Marcos to have the price of rice pegged at P20 per kilo.
Rep. Argel Cabatbat of party-list Magsasaka proposed that what the incoming administration has to do is to give its full support to the agriculture sector, discourage imports through the Rice Tariffication Law and adopt a comprehensive mechanization program.
"We should not doubt the capability of our local farmers to produce cheap and quality rice. With enough support, appropriate policy changes, removal of middlemen or brokers and appointing the right managers in the Department of Agriculture (DA) who are pro-farmers, the P20 per kilo of rice is possible," he said.
Cabatbat said this is possible if appropriate and timely measures are immediately put in place through augmentations in the annual budget of the DA.
He said the industry needs at least P400 billion to ensure basic support services and infrastructure, and cut the high cost of production and marketing and labor-intensive farm practices.
Cabatbat cited the case of Thailand and Vietnam, both rice-producing countries like the Philippines but are self-sufficient, where a comprehensive mechanization program allowed the nations to enjoy higher yields and cheaper production costs. – Delon Porcalla