Ejercito bats for deferred PhilHealth premium hike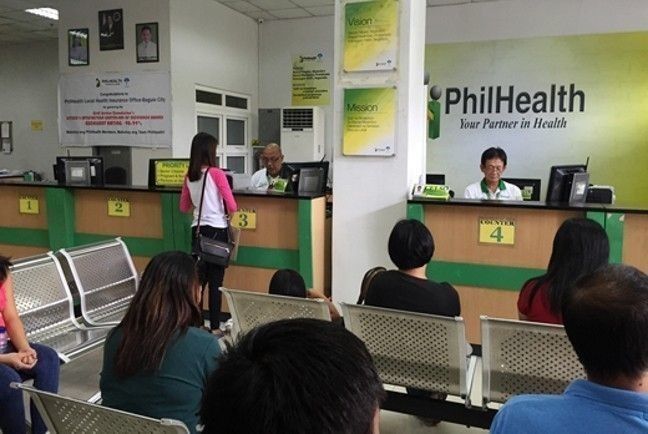 MANILA, Philippines — Senator-elect Joseph Victor Ejercito said yesterday he will ask president-elect Ferdinand Marcos Jr. to issue an executive order that will suspend the scheduled hikes in premiums of the Philippine Health Insurance Corp. (PhilHealth) this year.
"He wants to prioritize the Universal Health Care Law, which is really a good sign. But I would strongly suggest that while we are still recovering from the pandemic, we have to suspend everything," Ejercito said in an interview in CNN Philippines' "The Source."
"I'm hoping to get the chance to talk to president-elect Bongbong Marcos again so that I can suggest to him to suspend the increase in premiums until we are back to a normal situation," he said.
PhilHealth raised premium rates to four percent this year to augment funding for a variety of medical services and facilities mandated under the Universal Health Care Law (Republic Act 11223).
Early last year, the state insurer deferred its premium increase for 2021 after President Duterte called for the suspension of the scheduled premium hike.
Ejercito, principal sponsor of RA 11223, said the measure was enacted during "normal times" and needs to adjust to the "abnormal situation" caused by the ongoing COVID-19 pandemic.
"When the law was being crafted and drafted, it was normal times. It was pre-pandemic. The economy of the world, not only of the Philippines, was doing very well. Everybody had security of tenure. But now that we went through the pandemic, it's an abnormal situation. We are now in a health crisis," he said.
Nonetheless, the incoming senator said he understands PhilHealth's efforts to come up with adequate funding for the full implementation of the UHC Law.
"From what I remember, P257 billion was needed for the first year of implementation but what was appropriated was only P170 billion. We were not able to really maximize the budget or cover everybody," Ejercito said in Filipino and English.
Ejercito said he hopes to secure the vice chairmanship of the Senate finance committee to ensure that unused funding from other government agencies will be used to subsidize the health care services and facilities mandated under the law.
"There are a lot of departments that have unused appropriations, that have really big budgets. We can source (funding) from those so that we can offset (deferred) PhilHealth contributions," he said.
"I will be looking for other sources of funds or budgets that are unused. I'm hoping that we will be able to complete the needed P257 billion so that people can already feel the impact of the law," he said.
The senator earlier said any increase in premiums at this time "would be insensitive to the plight of our fellow Filipinos."
Another possible source of funds, he said, is for the Department of Health to request supplemental funding for the full implementation of the law.