Duterte wants sanctions versus countries not reducing carbon emissions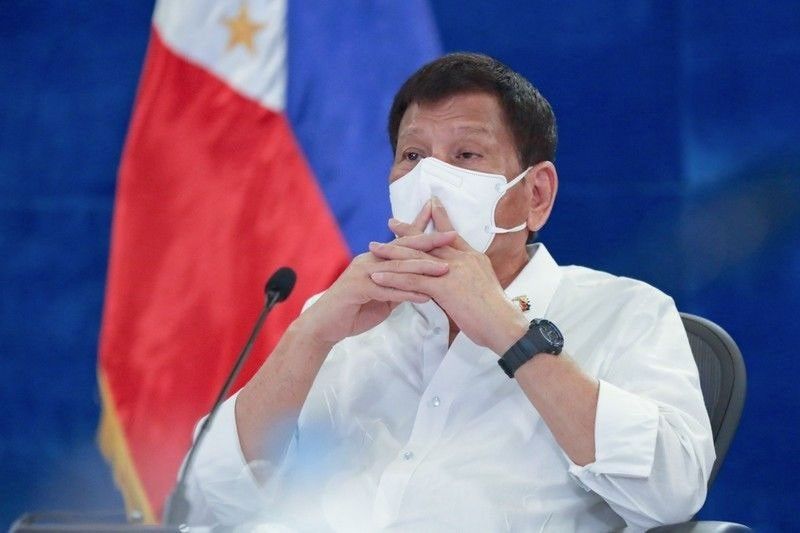 MANILA, Philippines — President Duterte on Monday night said countries that do not honor climate agreements must be sanctioned even as he expressed interest in attending the next climate change meeting.
Duterte said poorer nations "really suffer much" from the devastating impact of climate change.
"You know, if you really want compliance about anything in this planet, you have to have sanctions for violations or there are rules and you know, if you do not follow the rules, then the consequences are there. But who gets the most suffering? It's us," the President said during a pre-recorded public address.
Duterte made the remark after Climate Change Commission Secretary Robert E.A. Borje discussed how the most vulnerable countries, including the Philippines, continue to suffer from climate-related weather events.
Borje said climate change also hinders economic growth. "Our economic growth is slowing down due to climate change, due to the number of disasters that we have to manage. In the past decade, we lost P506.1 billion due to climate change hazards and geological hazards. That's about $10 billion. What else? Climate change threatens food security," he said.
Duterte told Borje he would like to attend the next climate change meeting. "If I may ask, is there any meeting between now until the end of my term? In between. Is there any meeting or convention or something?" he asked Borje, to which the latter replied, "Yes, Mr. President."
"I will personally go there," Duterte said.
The President said he would ask industrialized nations to start reducing their carbon footprints.
Borje said the next climate meetings would be held at Stockholm+50 – a United Nations-led environment meet in Stockholm, Sweden from June 2 to 3 – shortly before Duterte steps down from office.
When asked to clarify Duterte's plan to attend the climate conference, acting presidential spokesman Martin Andanar said they would wait for an official announcement from the Office of the President.
"At first, the President said that he was interested but after Secretary Borje reported, nothing was discussed," he said at a media briefing yesterday.