Robredo vows equal government assistance for all Pinoy's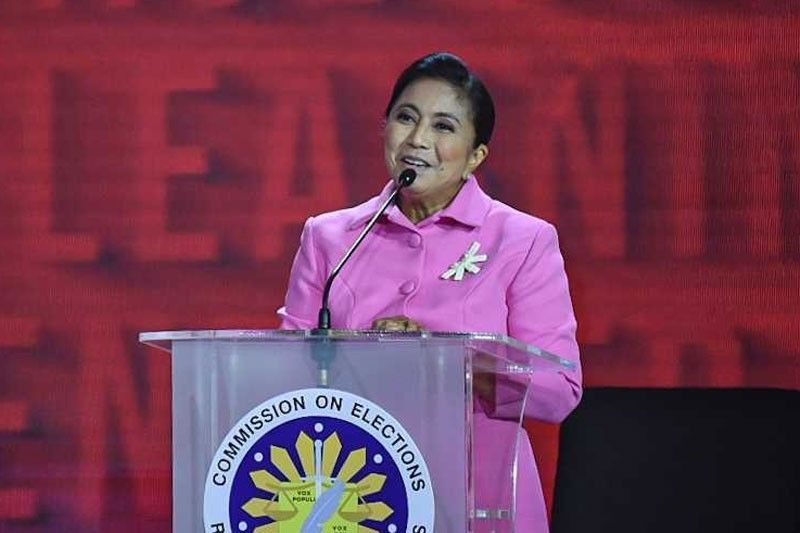 MANILA, Philippines — If elected president, Vice President Leni Robredo has vowed to provide equal government assistance for all Filipinos.
"Because once we are elected, it is our obligation to look after every Filipino," Robredo said during a grand rally attended by 36,000 people in Caloocan City on Saturday.
The Vice President shared how her office helped residents of Camanava (Caloocan, Malabon, Navotas and Valenzuela) at the height of the COVID-19 surge in the country, despite losing in these areas during the 2016 vice presidential race.
"I didn't look at colors. I didn't look at where I was helped, and where I wasn't. Here in Camanava, the projects we provide are continuous – livelihood programs, medical assistance, especially during the pandemic," she said.
She added the Office of the Vice President provided personal protective equipment and medical supplies for medical frontiners, built community learning hubs and community kitchens for residents and tapped sewing communities in Camanava to produce reusable PPEs.
Also on Saturday, National Unity Party (NUP) president Cavite Rep. Elpidio Barzaga and his wife, Dasmariñas Mayor Jenny Barzaga, endorsed Robredo for president.
"As I analyzed all the qualifications and experience of all the candidates for president, only one has them in the three departments of our government. That is Leni Robredo," Barzaga said at the proclamation rally of his local coalition Team Dasma.
The Barzagas' support for Robredo came two days after the NUP backed the presidential bid of Ferdinand Marcos Jr.
"If we base (it on) her track record, I believe that she is the most qualified to be elected as president," Barzaga said.
Robredo's running mate Sen. Francis Pangilinan on Saturday continued to hit candidates who are repeatedly absent in nationally televised debates, saying they may possibly be harboring skeletons and ill-intent toward Filipinos.