Eleazar vows protection of women vs violence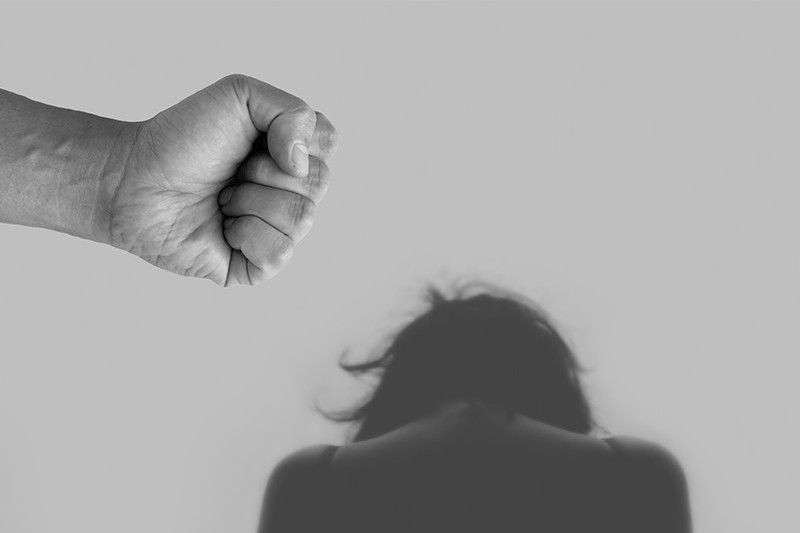 MANILA, Philippines — Former Philippine National Police chief and senatorial candidate Guillermo Eleazar vowed to push for barangay level intervention in the protection of women against domestic violence and other forms of harassment and threats.
Eleazar explained that neighbors and barangay officials are certainly aware of who in their community are victims of domestic violence, but choose to remain silent over the wrong perception – especially in rural communities – that it is part of marriage.
"Many women still choose to stay silent, instead of seeking help, because of the wrong perception that domestic problems are to be solved within the home, or they are ashamed to admit that they are being hurt," Eleazar said in Filipino.
He said he had numerous personal experiences of this domestic abuse when he was still in the police service.
In some instances, the local police would only know a case of domestic violence once the victim is hospitalized or, in worse cases, are killed by their male partners.
"From the gossip mongers up to the barangay officials, they know who the victims of domestic violence are in their areas – and we will address this at the barangay level already by enabling interventions in order to protect women," said Eleazar.
He added that a women and children protection desk be added at barangay halls to entertain domestic abuse reports. Eleazar noted that barangay officials must change their perception that spousal abuse is a married couple's concern and not to be interfered with.
"Barangay officials must be proactive with this," he said.
Eleazar highlighted the need for intervention and tougher measures against violence against women after actress Ana Jalandoni was physically abused by her boyfriend, actor Kit Thompson. Photos have circulated showing the victim's face full of bruises.
"These kinds of men do not deserve to be loved by women. If he's so big and strong, why not take on someone his own size and gender?" said Eleazar, as he lauded the Tagaytay City police for their quick action in rescuing Jalandoni.
Eleazar said that women should neither be afraid nor feel embarrassed to seek assistance if they are victims of domestic violence, threats and other forms of harassment.
Roque bats for subsidies
Meanwhile, UniTeam senatorial candidate Harry Roque called yesterday on the government to provide fuel subsidies to fishers and farmers to help them cope with rising petroleum prices.
Roque said the agriculture sector faces a tough challenge because of the pandemic and high fuel costs triggered by the ongoing war between Russia and Ukraine.
"We need to provide continuing subsidies to the farmers. I suggest that what is in the budget already intended because of the pandemic should be continued this time, not because of the pandemic, but because of the very high fuel cost," Roque said during the CNN Philippines Senatorial Forum.
He also said the government should provide more funds because the fuel price increases were unprecedented.
The most recent rise, P13.15 per liter for diesel, P7.10 for gasoline, and P10.50 for kerosene, was the largest.
Roque stressed that fisherfolk need to use fuel for their boats for fishing, while farmers use it for harvesting crops.
"We need to give fuel subsidies to farmers and fishermen because they too are dependent on the fuel for transportation and their production methods since many farmers are already mechanized," he said.