Topping online polls, Marcos denies employing troll farms
October 23, 2021 | 12:00am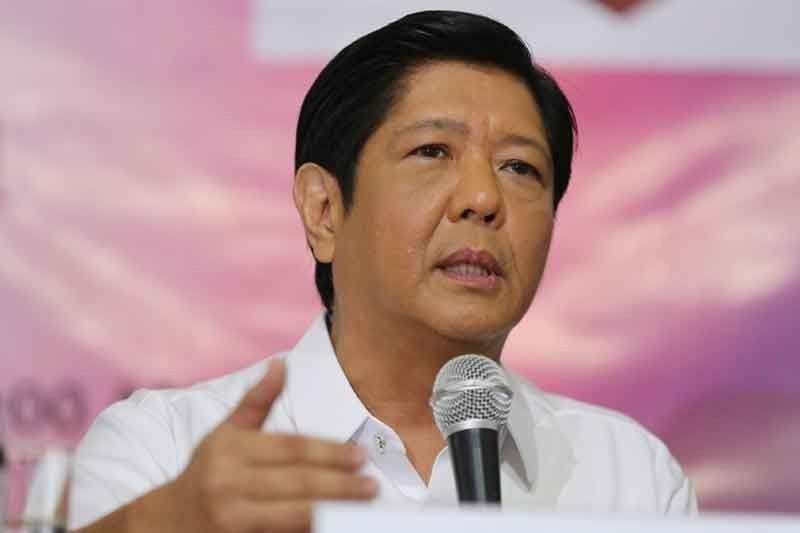 MANILA, Philippines — Presidential aspirant Ferdinand Marcos Jr. has acknowledged that social media is "redefining" the way political campaigns are run, but reiterated not having his own online trolls.
In an interview streamed via Facebook Thursday, Marcos reacted to informal surveys launched by so-called "influencers" and some news outlets, some of which had him topping the race for president.
"I do not have troll (farms). I do not boost (my social media pages) because netizens are smart. They would know," the former senator said in Filipino.
The informal polls were apparently aimed at feeling the pulse of the electorate among netizens and users of social media sites.
In the past, Marcos had said he does not have trolls in his employ and that his supporters on social media are "real."
One of the informal surveys discussed in the interview was the "Kalye" survey, which he topped. Marcos said that despite the absence of scientific steps in that poll, the survey has "value."
"I think, because this is really not scripted, it is the natural reaction of people. This has value. Which is why, it is another way that social media is redefining the campaign," he said.
The surveys could also assess the aspirants' candidacies, he added.
In an interview last year, Brittany Kaiser, a former Cambridge Analytica business development director-turned-whistleblower, said Marcos asked the political consulting firm to "rebrand his family's image in social media."
Kaiser said they had a "request straight from Bongbong Marcos to do a family rebranding."
This was denied by the camp of the former senator, who is a namesake of his late father who ruled the country with an iron fist for 20 years.
False and misleading information about the Marcoses have been circulating across social media.