Up to 30,000 active cases in NCR projected by September 30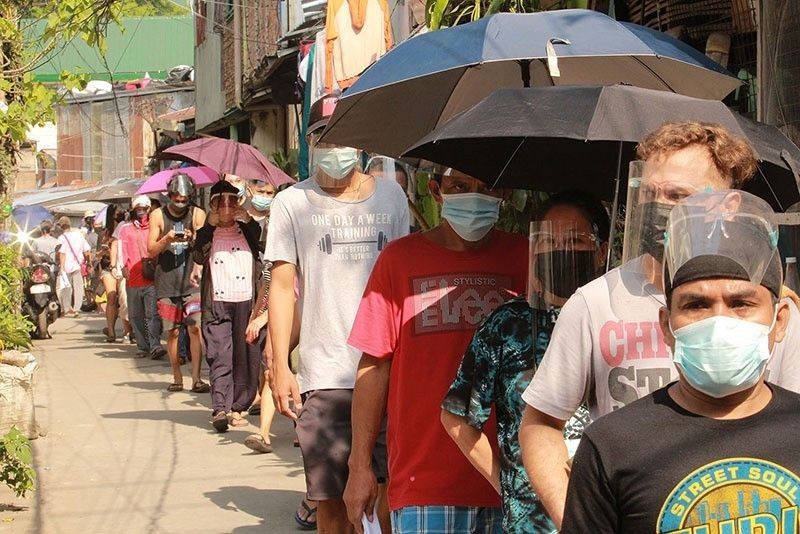 MANILA, Philippines — Despite setting a stricter community lockdown in the coming weeks, the National Capital Region (NCR) may still see some 18,000 to 30,000 active cases of COVID-19 by the end of September, the Department of Health (DOH) said yesterday.
At a public briefing yesterday, DOH Undersecretary Maria Rosario Vergeire noted that the numbers are initial projections of the FASSTER and Autumn, the data
analytic groups of the Inter-Agency Task Force for the Management of Emerging Diseases (IATF).
"These are the modelers that have been helping us in providing forecasts and they gave us forecasts using different scenarios," she said.
In the first scenario, the two groups made projections of cases if the region is under general community quarantine (GCQ) with heightened restrictions.
In another scenario the groups have shown the impact of having a hard lockdown for four weeks in the region.
"It was seen that there will be an increase of 18,000 to 30,000 even (if NCR) is under ECQ," she said. Active cases pertain to the COVID-19 patients who have not recovered from the virus.
Based on the DOH Tracker, there were already 12,108 active cases in NCR as of July 30.
The DOH official said the projections are important as they are among the factors considered by the IATF in recommending harder community quarantine for NCR, along with the country's vaccination levels.
She stressed that the projections do not mean the hard lockdown will be useless.
"These lockdowns will help us prepare the system but it is not going to control the spread of Delta variant," she said.
Vergeire reiterated that minimum public health standards should be strictly implemented as the Delta variant is highly transmissible compared to other variants.
"A person who is infected with Delta variant has a viral load of around 1,000 compared to other variants of concern. They can easily infect others," she explained.