PNP probes sale of fake COVID-19 test results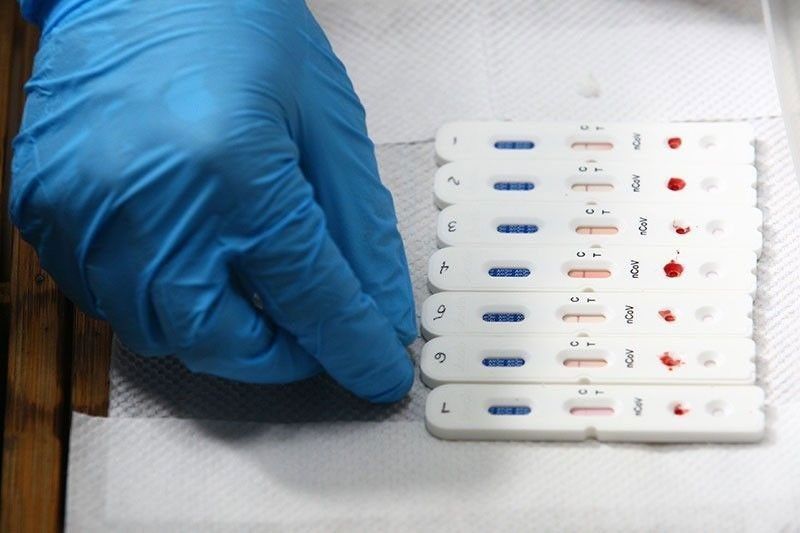 MANILA, Philippines — Top investigators of the Philippine National Police (PNP) have been assigned to expose and arrest the people behind the alleged sale of falsified negative COVID-19 test results.
Gen. Guillermo Eleazar, PNP chief, gave the order yesterday to the Criminal Investigation and Detection Group (CIDG) and Anti-Cybercrime Group (ACG), and called on citizens to support the investigation on fake negative COVID test results reportedly being sold for P1,000 each.
"We will not allow this. The PNP will track down and arrest the persons behind this kind of scam," Eleazar said, noting the dangers posed by the modus operandi in which buyers get to skip an actual swab test.
A negative swab test result is required by some local government units (LGUs) to allow entry to travelers.
Eleazar warned people not to patronize counterfeit test results as they are not only putting other people at risk but the country's economy as well.
He urged the public to immediately report to authorities any knowledge about the illegal activity.
"We are asking for the public's cooperation so that we can quickly arrest the culprits and shut down this activity which is not only illegal but poses a danger to public health as it would set back our efforts in curbing the spread of COVID-19," he said.
National Task Force against COVID-19 (NTF) spokesman Restituto Padilla said the public should not patronize any offers to falsify their swab test results, noting how such an act is considered a crime amid a public health emergency.
The NTF's call came after a supposed employee of a laboratory offered negative swab test results in real-time without getting a nasopharyngeal swab – the method used to lift samples to tell whether a person is infected with COVID-19.
Padilla said a report on the laboratory has already been submitted to the Department of Health, with several other agencies conducting their own investigation into the matter.
The NTF asked certified COVID-19 testing labs to monitor their personnel and prevent them from using their name and government certification to commit test falsifications and other fraudulent acts. – Neil Jayson Servallos