1.15 million AstraZeneca doses for private sector arrive today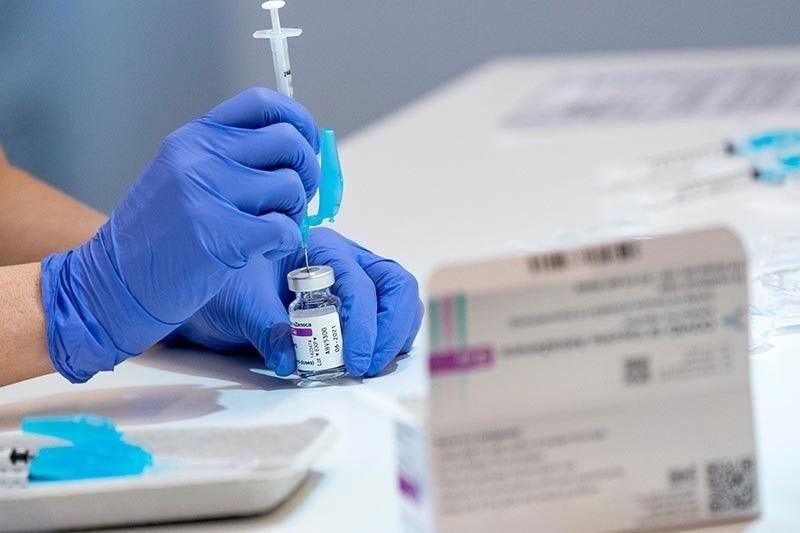 MANILA, Philippines — Presidential adviser for entrepreneurship and Go Negosyo founder Joey Concepcion, along with government officials, will welcome today the arrival of the first tranche of AstraZeneca vaccines procured by the private sector.
"We are welcoming a total of 1.15 million doses of AstraZeneca vaccines ordered by the private sector and another 1.15 million doses in August and the rest are expected to be delivered in the coming months," Concepcion said.
"A total of 2.75 million employees from close to 500 companies are expected to benefit from this – not to mention those who will benefit from the LGU procured doses," he added.
Concepcion emphasized that this initiative is part of its several contributions to help the country defeat COVID-19.
"We want to help the government so that we can execute the vaccine rollout in the fastest and most efficient way possible. Allowing us to execute, we could focus on the vaccination of our employees, the LGUs could focus on its constituents, and the national government could focus on the rest that are not covered," he said.
"We need a fast and almost perfect rollout and the private sector, with the arrival of these initial doses from AstraZeneca, can now do that for its employees," Concepcion pointed out.
The doses that have arrived are part of what National Task Force against COVID-19 chief implementer Secretary Carlito Galvez Jr. mentioned in the July 12 Talk to the People of President Duterte. "We expect to increase our throughput or the administration of jabs in the succeeding weeks and months, with the expected arrival of more than 11 million of vaccines this July," Galvez said.
The arrival of the vaccines from AstraZeneca was made possible through the "A Dose of Hope" initiative led by Concepcion, which was launched on Nov. 27 last year.
This initiative was done through a tripartite agreement among the private sector, the Philippine government, and pharmaceutical company AstraZeneca. Because of this program, the private sector was able to procure a total of 5.5 million doses of AstraZeneca vaccines.
This milestone for the private sector is another success for Concepcion, who is also currently proposing the concept of "micro-herd immunity."
"I believe that if we are able to vaccinate 80-plus percent of employees in a building, that means herd immunity is achieved in that group, awaiting full herd immunity that is necessary for the country's economic recovery," Concepcion explained.