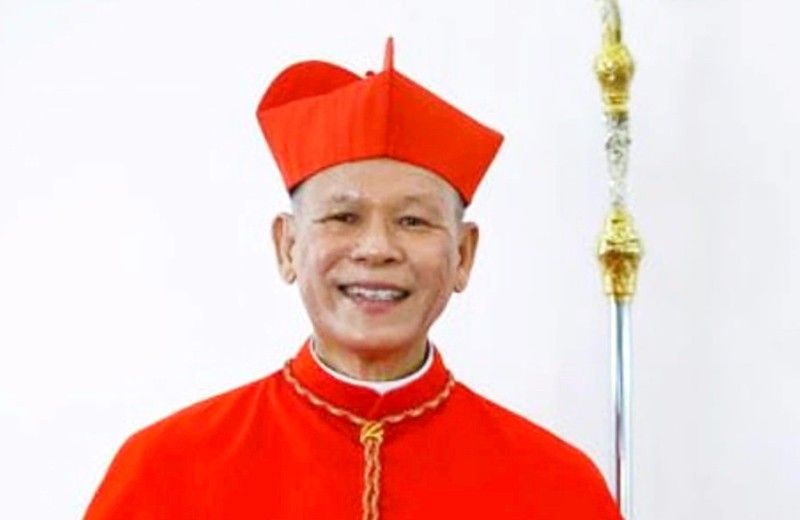 Cardinal Advincula
STAR/File
Red hat bestowed on Cardinal Advincula
MANILA, Philippines — After months of delay, Jose Cardinal Advincula finally donned his red hat on Friday at the Immaculate Conception Metropolitan Cathedral in Roxas City in Capiz, signifying his elevation to cardinal ahead of his formal designation on June 24 by the Vatican as 33rd archbishop of Manila.
Advincula, formerly Capiz archbishop, also received only on Friday his cardinal ring, after he missed the Nov. 28, 2020 consistory in Rome due to COVID-19 travel restrictions. He and other cardinals were supposed to receive their rings during the consistory.
"I sincerely thank you for your prayers, understanding and cooperation. Honestly, I was expecting to serve here in Capiz until the Lord called me back to him. But the Holy Father has called me to go to Manila and I have to obey," he said in his message.
Apostolic Nuncio Archbishop Charles Brown, papal representative, led the rites which included bestowing on Advincula his official insignia.
"As you know, I'm the representative of Pope Francis in the Philippines. Pope Francis has a deep and abiding love for the Filipino people," Brown said.
He said Advincula's elevation to cardinal reflects "the great love of Pope Francis" for the Filipino people and for the Philippine Catholic Church.
"What we celebrate today very infrequently takes place outside of Rome. In fact, I couldn't tell you, but today your dear beloved archbishop Advincula received his insignia of his office as cardinal," Brown added.
In his homily, Advincula thanked Pope Francis for the trust and confidence and called his appointment a "crowning glory" for the local church.
"But if we look closely, if we listen closely to the heartbeat of our local church, we might be surprised by what it reveals to us. The crowning glory of our Church is not our sophisticated programs … the crowning glory of the church are you, my dear fellow servants of God," he said.
He emphasized that everyone is a "true gem and treasure" of the Catholic Church, and constantly renewed by the Holy Spirit.
Advincula was elevated to the College of Cardinals in October last year along with 12 others.
The Vatican appointed him successor of former Manila Archbishop Luis Antonio Cardinal Tagle after the latter's appointment as the prefect of the Congregation for the Evangelization of Peoples.
Advincula will formally assume the seat of archbishop of the Archdiocese of Manila at the Manila Cathedral in Intramuros on June 24, which is also the 450th year anniversary of the foundation of the city of Manila by Miguel Lopez de Legazpi.