Philippine-made high-speed ferry sails for Denmark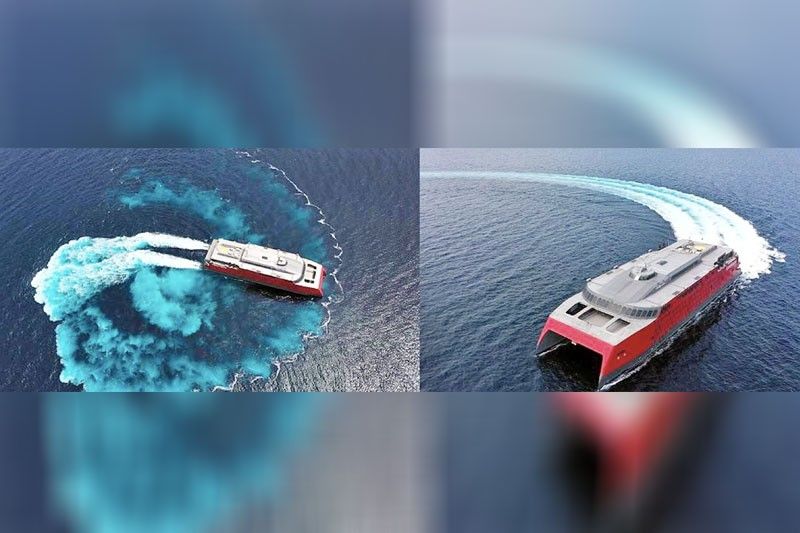 MANILA, Philippines — A high-speed ferry built in the Philippines will soon operate in one of the routes between Norway and Denmark.
Last March 5, the high-speed ferry called Fjord FSTR started its journey to Hirtshals in Denmark from the shipyard in Balamban, Cebu where it was built, according to a statement from the Philippine embassy in Copenhagen.
It will serve in the fleet of Norwegian shipping company Fjord Line, which operates ferry services between Norway, Denmark and Sweden.
Fjord Line commissioned Austal Philippines, which is part of Australia-based shipbuilding company Austal Group, to build a 109-meter catamaran that can accommodate 1,200 passengers and over 400 cars.
The new ferry will replace the older HSC Fjord Cat for the route between Hirtshals and Kristiansand in Norway, doubling the capacity of what Fjord described as the fastest route between the two countries.
It will feature three different restaurants on board, a café, bistro, children's area and a tax-free shop.
According to Austal Philippines, the ferry is the largest aluminum vessel ever launched in the Philippines and the largest, in terms of volume, it constructed.
"This impressive new ship for Fjord Line of Norway is the first of many large, high-speed commercial ferries to be constructed at our expanded shipyard in the Philippines," Austal chief executive officer David Singleton said in a statement last month.
"We also have a 115-meter catamaran ferry scheduled for construction at Austal Philippines later this year which will be another record build, as the largest vessel (by volume) to be constructed by Austal, worldwide," he added.
Austal Philippines president Wayne Murray said approximately 1,000 Filipinos were part of the team that built the high-speed ferry.
"I am exceptionally proud of the entire Austal Philippines team. The launch of Hull 419 (Fjord FSTR) from our newly expanded shipyard is a significant event that highlights our capability to deliver multiple vessel projects concurrently – safely and cost effectively," he added.
According to the Philippine embassy in Denmark, the launch of the vessel coincides with the 75th anniversary of Philippine-Denmark diplomatic relations.
While it was built for a Norwegian company, Fjord FSTR set sail under the flag of Denmark.
"The delivery of the ship is a significant milestone as it is the first wholly constructed ship in the Philippines to carry passengers and cargoes in Denmark. It also reflects the vibrant relations between our two countries," said Philippine ambassador to Denmark Leo Herrera-Lim.
Fjord line project manager Morten Larsen conveyed his appreciation to Herrera-Lim and the personnel of the embassy for supporting the project.