Cops to hand out masks, shields; no more arrests
December 17, 2020 | 12:00am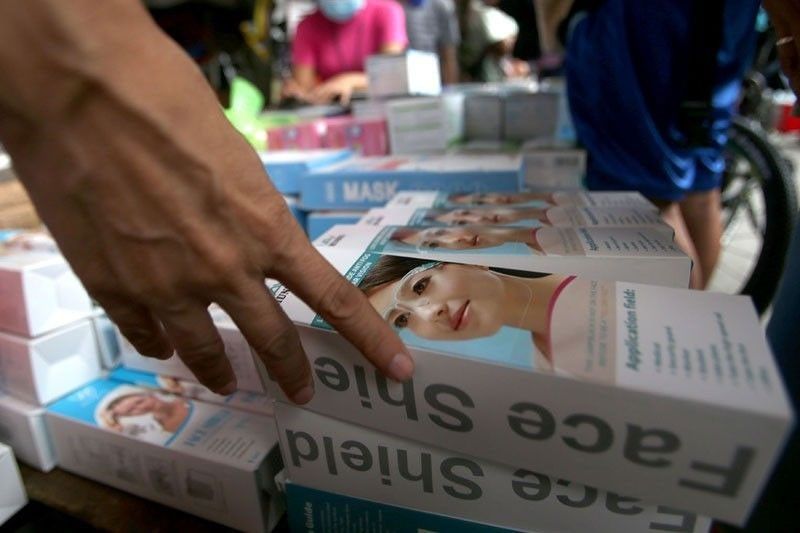 MANILA, Philippines — Police officers will hand out face masks and face shields instead of immediately arresting violators of health and safety protocols, the Philippine National Police (PNP) said yesterday.
PNP spokesman Brig. Gen. Ildebrandi Usana said the officers would bring extra masks and shields, which they would distribute to individuals caught not wearing the protective gear in public places.
People are required to wear face masks and face shields when in public places, based on the latest guidelines from the Inter-Agency Task Force for the Management of Emerging Infectious Diseases (IATF).
Usana said they are leaving it up to the local government units (LGUs) to impose the sanction on violators.
"What we understand is it is the local government unit that will be issuing appropriate sanctions with regard to the compliance to the guidelines of the IATF," he said.
Asked where they would find extra resources for the initiative, Usana said they would use the personal protective equipment donated by non-governmental organizations.
Usana appealed to the public to be responsible and follow government protocols to avoid contracting COVID-19.
"We still advise people to use what is necessary to protect themselves," he said.
IATF defended
The Department of Health (DOH) defended the decision of the IATF to require the wearing of face shields in public places.
Health Secretary Francisco Duque III said the decision is "guided by science and evidence" and meant to protect a person from COVID-19.
"It is proven that when you wear face masks, face shields and observe physical distancing of less than one meter, the protection or risk reduction is 99 percent," Duque said.
"The threats of COVID-19 are still here. It will not go on vacation this holiday so it is important for all of us to remain vigilant," he noted.
Under IATF Resolution 88, all individuals are required to wear not only face masks but also full face shields when they are in public places.
Prior to this, the IATF only required face shields when taking public transportation or entering establishments. – Sheila Crisostomo