DTI chief positive for COVID-19
December 10, 2020 | 12:00am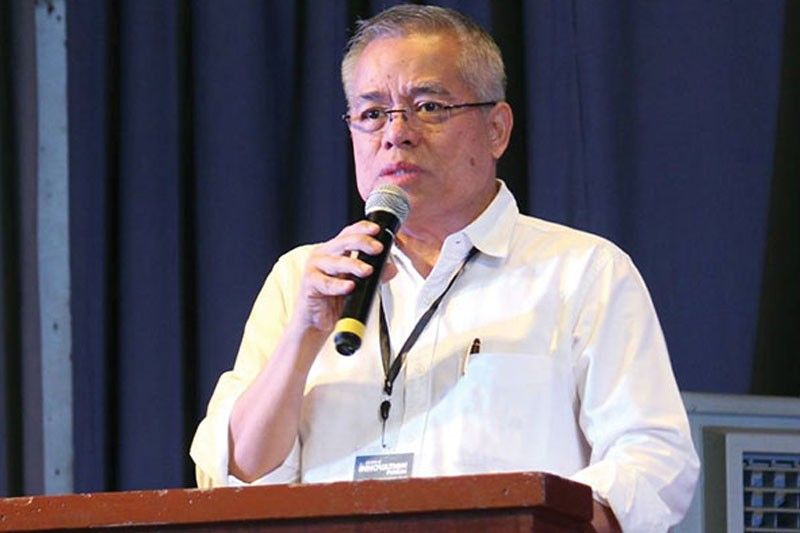 MANILA, Philippines — Trade Secretary Ramon Lopez yesterday confirmed that he tested positive for the coronavirus disease 2019.
"Just to disclose that I tested COVID positive," Lopez said in a Viber message to reporters. He said he received his test result last Monday.
Lopez went through a swab test Sunday after being exposed to someone who tested positive for the virus.
"Am asymptomatic, but am in full isolation already," he said.
Despite testing positive for the virus, Lopez continued to work yesterday, as he attended the House of Representatives committee on trade and industry's meeting, the Presidential Communications Operations Office (PCOO)'s briefing and the Department of Trade and Industry (DTI)'s Manufacturing Summit 2020 which were all held virtually.
During the PCOO's virtual briefing, he said he is hopeful the number of COVID-19 cases in Metro Manila and nearby areas would be controlled this month to possibly move to the most lenient modified general community quarantine (MGCQ).
"We are hoping, with the continued good numbers of Metro Manila and other nearby areas, we're hoping the numbers continue even during the December Christmas season so that January, there is a likelihood we can be on modified GCQ. Again, I am not saying it's definite. There is a likelihood. It will be data-based. We will study the situation," he said.
Metro Manila and other areas such as Batangas, Lanao del Sur, Davao del Norte, Iloilo City, Tacloban City, Iligan and Davao City are currently under GCQ, while most parts of the country are already in MGCQ.
If there would be an improvement in health statistics, Lopez said there would certainly be more openness, either in terms of the community quarantine or allowed sectors.
"When I say sectors, maybe I am referring more to market sectors, the age," he said, noting it would be a big help to the economy, particularly retail trade, if minors are allowed to go out with their parents.
"That will be a big help because we're really far from the pre-COVID levels," he said. "Definitely, there will be more openness after Christmas or starting January."
While the further reopening of the economy is being pushed, he said the public should continue to practice the seven commandments against COVID-19 such as wearing masks, wearing face shields, no talking and eating in public transport and similar settings, adequate ventilation, frequent washing of hands, isolation of symptomatic and COVID positives and physical distancing.
Presidential spokesman Harry Roque said Lopez last attended a meeting with President Duterte on Nov. 20. – Alexis Romero