Red Cross eyes faster, cheaper saliva test
October 7, 2020 | 12:00am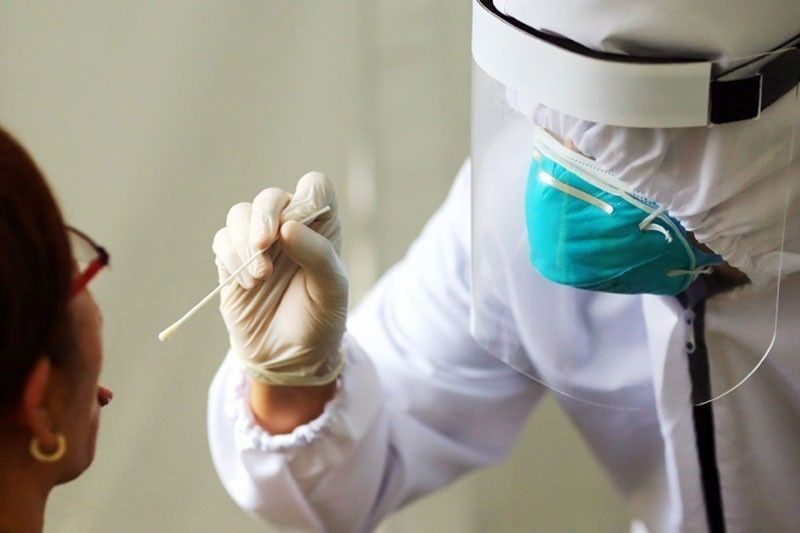 MANILA, Philippines — The Philippine Red Cross (PRC) is planning to use saliva in testing an individual for COVID-19.
The saliva test is cheaper and the result is faster, Sen. Richard Gordon said yesterday.
Gordon, chairman and chief executive officer of the PRC, said experts at the Research Institute for Tropical Medicine (RITM) are working to use saliva in COVID-19 tests.
"A person will just spit in a small bottle, which will be tested and the results will be available within the day," Gordon said.
A US-based Filipina doctor working at the University of Illinois, Diane Ranoa, managed to establish the COVID-19 saliva test, which has been approved by the US Food and Drug Authority (FDA).
"We hope that it will be approved soon. It will be a great comfort, especially in the provinces as it will be cheaper," Gordon added.
In using the test kit, patients are made to gargle a saline solution and spit into a vial.
The saliva will be examined using a small spectral device that lights the samples and analyzes the reaction if it is consistent with COVID-19.
Also yesterday, Gordon launched the PRC's book.redcross1158.com, an online appointment platform for swab testing.
"You can book in any Red Cross center you want to go to. Online booking will prevent long waiting. You get a schedule from 24 to 48 hours. Tests will be conducted nationwide," he said.
Gordon said PRC Centers in Mandaluyong and Port Area have 22 machines and can accommodate several individuals.
He said the PRC reached another milestone in the fight against COVID-19 after it exceeded the one-million mark in tests conducted yesterday.
"As we keep moving forward, we look back and see how far we've come. We never knew we'd make it this far, but in our heart of hearts, we knew that the country needs us more than ever. The Philippine Red Cross will always be here doing what is best for our countrymen, especially the most vulnerable members in our society," he said.
At present, the PRC has 21 laboratories nationwide, with a total combined capacity of 42,000 tests per day.
Aside from accommodating private individuals, groups and companies for testing, the PRC tests overseas Filipino workers returning to and leaving the country, communities through the local government units, mega-swabbing facilities and healthcare workers.
Due to the volume of tests conducted by PRC, it encountered challenges at the beginning of the operations, particularly in the encoding of the case investigation form and the releasing of results.