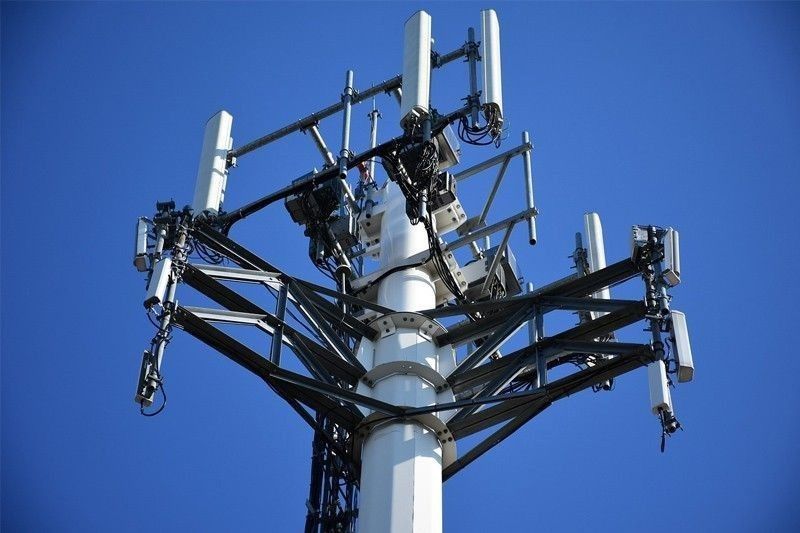 This file photo shows a cell tower.
STAR/File
Telecom firms asked to improve internet services
MANILA, Philippines — Sen. Grace Poe has asked telecommunications companies to expedite the construction of connectivity infrastructure to improve internet service for children and students who need to rely increasingly on online education.
Poe also called on major players to strengthen their partnerships with small telcos in the provinces, especially in remote areas, to make their services most beneficial to subscribers. A major telco player said it costs roughly P15 million to build a cell tower.
Sen. Sherwin Gatchalian also made a similar call as he urged wholesale bandwidth providers to enter the provincial market to improve the speed of internet service for distance learning.
He noted that telecommunications companies in the provinces revealed during Wednesday's Senate public services committee hearing that they can only provide 2 megabits per second up to 20 Mbps of internet speed, which is way below the average for live events. The minimum speed for streaming video is at least 3 Mbps.
Gatchalian raised the concern in the light of the opening of classes in public schools on Oct. 5, when the country's estimated 28 million learners would begin to take lessons online.
"When school, we have a total of 27.9 million learners – 24.5 million kinder to senior high school and 3.4 million in the tertiary level expected to depend on internet connectivity. We can anticipate internet congestion especially during peak hours when most, if not all, are online for their distance learning," he pointed out.
"Small players, who in effect act as resellers to their subscribers, need to buy more bandwidth from the service providers. It could even bring down the high cost of internet service," Gatchalian added.
Poe stressed that telcos need to "improve internet services now more than ever."
"Education is key to lifting people out of poverty. Keeping them deprived of internet services is akin to condemning them to poverty," she said.
A survey conducted by the Asian Development Bank Institute revealed that 46 percent of Filipino families are not enrolling their children in school because of the COVID-19 pandemic, the second-highest number in its survey of eight ASEAN nations next to Myanmar.
Bayanihan 2 cuts down the processes for getting permits by telcos, now suddenly overwhelmed by quick approvals and timelines.
"The pandemic only underscored the heightened need for better internet service for students and people working from home. Connectivity, on its own, is not the great equalizer but it's crucial," Poe said.