Duterte OKs gradual resumption of tourism
September 5, 2020 | 12:00am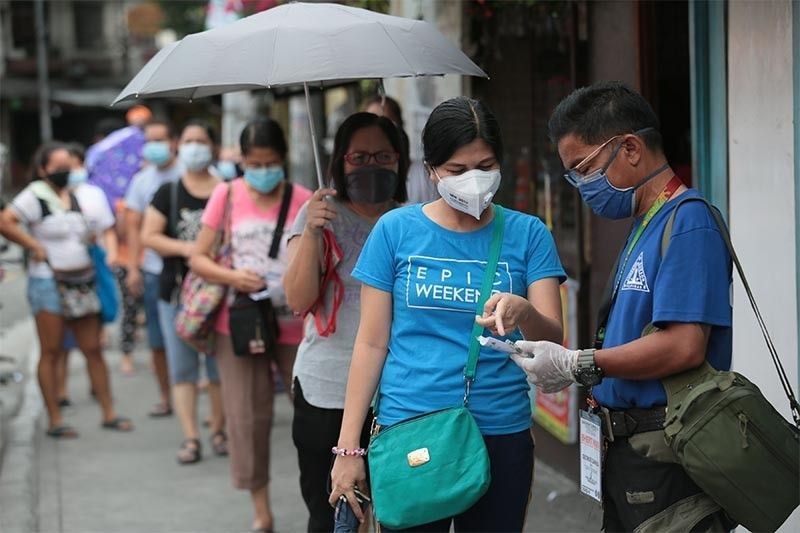 MANILA, Philippines — President Duterte has allowed the gradual resumption of tourism activities in the country following the decision to place many key cities and provinces under modified general community quarantine from Sept. 1 to 31.
The move is in line with efforts to reboot the economy, presidential spokesperson Harry Roque Jr. said yesterday.
According to Roque, the Chief Executive has directed the Department of Tourism (DOT) to strengthen its cooperation with local government and provincial units to make sure that all necessary precautions and quarantine protocols are in place once local tourism activities are resumed in their areas.
"The President's marching order is to gradually reopen the economy, including the tourism sector, with the assurance that health and safety measures are in place," he said.
The DOT's move to reopen Baguio City for tourism is being worked on this month following Duterte's nod, Roque said.
"Having said this, the national government, through the Department of Tourism, is working in concurrence with the local government units (LGUs) as they determine when tourism operations would resume in their respective areas," Roque said.
"A good case in point is Baguio City with a September reopening target schedule," he said.
"We must, however, emphasize that there must be proper and close coordination between the national government and the LGUs regarding the implementation of health and safety protocols when travelling," Roque said.
The Inter-Agency Task Force for the Management of Emerging Infectious Diseases, in its latest resolution dated Aug. 31, placed under the lenient MGCQ cities and provinces with popular tourist spots such as Baguio City, Mountain Province, Benguet, Ifugao and Kalinga in the Cordillera Administrative Region.
The rest of the country are also under MGCQ except Metro Manila and a few areas in Luzon and the Visayas, which remain under GCQ without prejudice to declaration of localized enhanced community quarantine status.
Iligan City is under modified enhanced community quarantine or MECQ until the end of the month.
Based on the guidelines set by the IATF last July 16, the movement of persons for any purpose across areas placed under MGCQ and areas where no community quarantine is in place shall be permitted. But insofar as tourism travel is concerned, the same may still be subject to regulations of the LGU concerned or in the case of Boracay Island, the Boracay Inter-Agency Task Force (BIATF).
Metro Manila, Bulacan, Batangas, Bacolod City and Tacloban City remain under GCQ wherein amusement, gaming, fitness establishments and tourism activities are prohibited. These areas are under Category IV.
In areas under GCQ, the IATF has authorized the DOT to gradually recategorize industries under Category IV or III as may be deemed necessary.
"The gradual increase in operating capacity, and continued operations of Category III industries shall be subject to their proprietors' compliance with the proper health protocols set by the Department of Trade and Industry," the IATF said in its Omnibus Guidelines as of July 16.
Category III industries include financial services, legal and accounting, and auditing, professional, scientific, technical, and other non-leisure services, barbershops and salons and other non-leisure wholesale and retail establishments. These are allowed to operate from skeleton workforce to 50 percent capacity, without prejudice to work-from-home and other alternative work arrangements.
For areas under GCQ, the IATF has ordered that minimum public health standards shall be observed at all times for the duration of quarantine.
Under GCQ, the movement of all persons shall be limited to access of essential goods and services, and for work in offices or industries permitted to operate by the task force. The movement for leisure purposes shall not be allowed. Operations in malls and shopping centers shall be allowed in GCQ areas except for leisure establishments and services, which continue to be closed.