Cayetano bares personal complaint vs ABS-CBN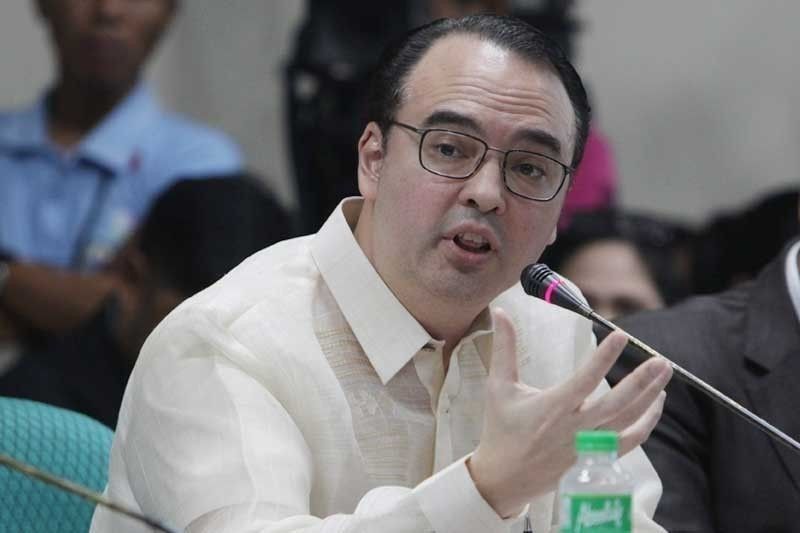 MANILA, Philippines — Speaker Alan Peter Cayetano has revealed a personal issue with broadcast giant ABS-CBN which failed to secure the renewal of its congressional franchise before it expires in May.
As the House went into recess without resolving the network's application for renewal of its franchise that will expire on May 4, Cayetano admitted that he too has a complaint against the network during his vice presidential campaign in 2016, just like President Duterte.
Cayetano practically attested to allegations of political bias against ABS-CBN during the campaign, which he said he himself witnessed.
He specifically cited the network's reporting on the disqualification case against him and wife, fellow Taguig Rep. Lani Cayetano, vis-a-vis the similar cases of other couples who ran during the polls.
"How many shows did you have on the case against me and his Lani? Four. The Suansing couple you didn't even report on hearings on their case as well as the case of the Albano couple. Can you say to me that there was no bias there?" he told an ABS-CBN reporter during a press conference earlier this week.
Cayetano further questioned why the network only invited him to one event during the 2016 elections.
"You only invited us once, while our rival three times. Don't you see any bias there?" Cayetano recalled.
Cayetano did not specify the case against him, but was apparently referring to the disqualification case filed against him by a Leonedes Buac Jr.
The Commission on Elections ultimately junked the complaint.
The Speaker stressed that his issue is just an example of complaints raised against ABS-CBN that the House finds to be material to the franchise renewal application.
He pointed out that GMA7 and TV5 did not have this issue, that's why they easily secured renewal of franchise.
Lastly, Cayetano reiterated that the move of the House not to prioritize the network's franchise application like other urgent matters is not an attack or retaliation to the network. – Edu Punay