Wrong venue: SC junks petitions vs provincial bus ban
January 4, 2020 | 12:00am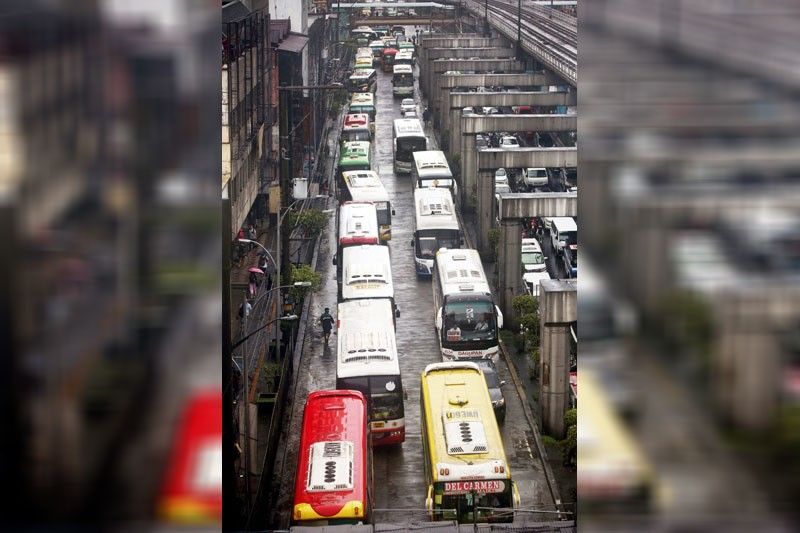 MANILA, Philippines — Saying the proper venue is a lower court, the Supreme Court (SC) has dismissed all three petitions filed by lawmakers against the provincial bus ban of the Metropolitan Manila Development Authority (MMDA).
The seven-page decision said the petitions filed by Rep. Joey Salceda and party-lists Ako Bicol and Bayan Muna were dismissed "for violating the doctrine of hierarchy of courts" when it directly sought the SC's intervention instead of the lower courts.
"We dismiss the suit for contravening the doctrine of hierarchy of courts… the doctrine is a practical judicial policy designed to restrain parties from directly resorting to this court when relief may be obtained before the lower courts," the SC said.
The SC explained that the "hierarchy of courts" prevents "inordinate demands upon the court's time and attention which are better devoted to those matters within its exclusive jurisdiction" and to prevent the congestion of the court's dockets.
It also emphasized that the SC should be the last resort of any legal intervention.
Salceda and the two party-list groups earlier sought a temporary restraining order (TRO) or writ of preliminary injunction against the implementation of the MMDA's Regulation No. 19-002 that bans provincial buses on EDSA.
MMDA's Regulation No. 19-002 came out after the Metro Manila Council, MMDA's policymaking body, agreed to prohibit provincial buses on EDSA. Under the MMDA's policy, all Metro Manila mayors will not issue business permits to all pubic utility bus terminals and operators and other public utility vehicles that are operating on EDSA junctions that belong to their cities.
The MMDA's policy also requires southbound buses to have their terminals at the South Integrated Terminal in Sta. Rosa, Laguna and Parañaque Integrated Terminal Exchange, and northbound buses at the Valenzuela Complex Central Integrated Terminal.
Quezon City Regional Trial Court (RTC) Branch 223 Judge Caridad Walse-Lutero issued a writ of preliminary injunction on July 31, 2019, stopping the implementation of the MMDA's provincial bus ban after she found merit in the petitions filed by some transport groups and bus companies.