New year, new taxes; House eyes 4 bills
December 26, 2019 | 12:00am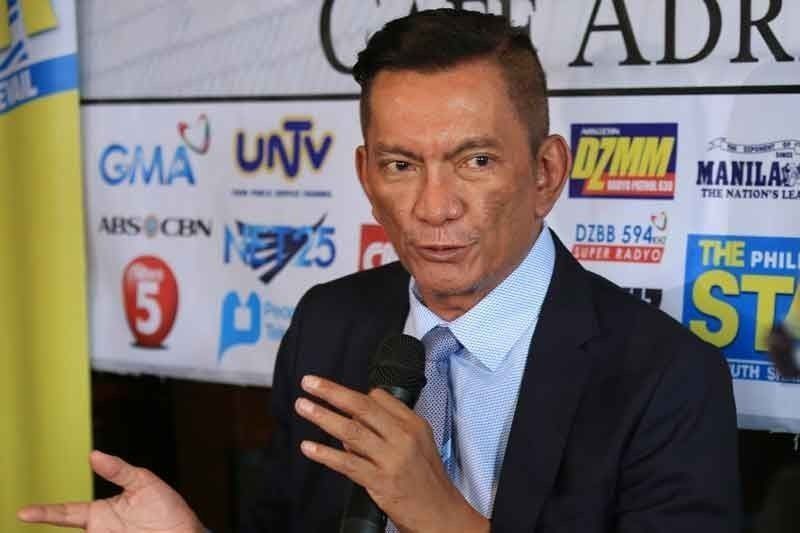 MANILA, Philippines — The principal taxman in Congress vowed yesterday to push for the approval next year of four tax bills that would raise an additional P492 billion from taxpayers and the booming offshore gambling industry over five years.
Albay Rep. Joey Salceda, who chairs the House ways and means committee, said his panel would "sustain its commitment to funding President Duterte's key infrastructure and human development priorities."
"To this end, we will keep our push for passage in plenary of four key tax bills that the committee has already endorsed," he said.
He specified the measures as the five percent license fee on Philippine offshore gaming operators (POGOs), the doubling of the road user tax, a new mining industry fiscal regime and a tax on single-use plastics.
Of the four, the almost 100-percent increase in road user tax, officially called motor vehicle user's charge (MVUC) under the present law, would bring in the biggest revenue increment of P236 billion, based on Salceda's estimates for the period of 2021 to 2025.
The Land Transportation Office collects the MVUC from 11 million Filipinos who own motor vehicles in the form of increased annual registration fees.
Salceda projects that the POGO tax would yield P213 billion over five years.
Deputy Speaker Mikee Romero, who represents party-list group 1-Pacman, and Iligan City Rep. Frederick Siao have proposed that the POGO sector be tapped to fund a bigger salary increase for 900,000 public school teachers who are demanding a P10,000 pay hike.
The planned new round of pay upgrading in the bureaucracy would give teachers a P6,000 increase over four years, from 2020 to 2023. That would translate to just P52 a day, teachers said.
An immediate P10,000 adjustment would put them at par with soldiers and policemen, which is what President Duterte had promised, they said.
The new mining taxation scheme would generate an additional P20.6 billion, while the planned tax on single-use plastics would yield P22.1 billion.
"Of course, the most important priority next year will be to pass the proposed Corporate Income Tax and Incentives Reform Act (CITIRA). This is the single most important economic reform measure after EDSA. I expect the Senate to pass CITIRA within the first two months of 2020," Salceda said.
Under CITIRA, corporate income tax would be reduced from 30 percent to 20 percent over 10 years, while tax holidays and discounts many businesses have been enjoying for more than 30 years would be withdrawn. Tax incentives would be time-bound and performance-based.
Four to five months ago, the House had sent the proposed CITIRA to the Senate, where it got stalled. While the Department of Finance is supporting it, the Department of Trade and Industry (DTI) and the Philippine Economic Zone Authority (PEZA) and certain business groups are opposing some of its provisions.
Both DTI and PEZA have communicated their objections to senators. A month ago, Trade Secretary Ramon Lopez announced that Sen. Pia Cayetano, Salceda's counterpart in the House, would file a Senate counterpart bill that supports their stand against CITIRA.
But Salceda said the Senate version should be based on the House-approved bill, since tax measures, by mandate of the Constitution, originate from the House.
Salceda said he also expects the Senate to approve the proposed Passive Income and Financial Intermediaries Tax, and the Real Property Valuation and Assessment Reform Act in 2020.
"As chair of the committee on ways and means, I have three goals that we need to achieve by 2022: A-level credit rating, eight percent economic growth, widespread prosperity. We will work tirelessly to achieve these," he said.