GSIS allots P100 million to assist college students
October 20, 2019 | 12:00am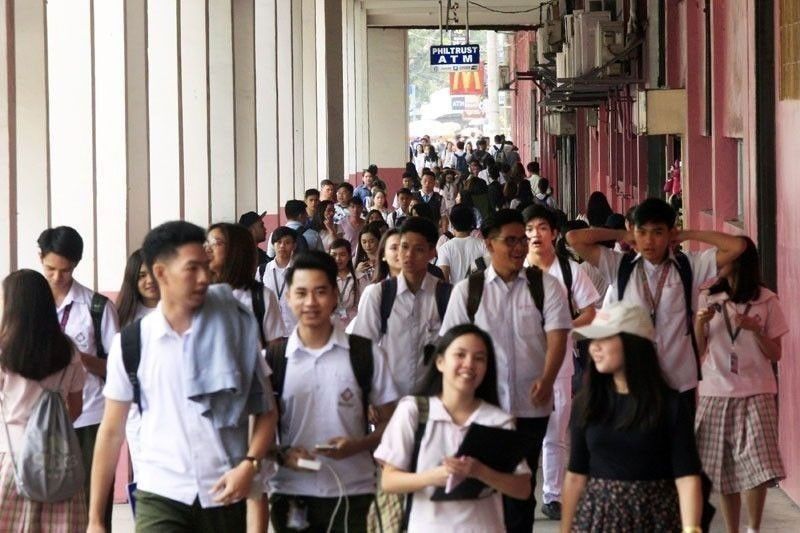 MANILA, Philippines — The Government Service Insurance System (GSIS) will allocate P100 million every year to provide an education subsidy for college students who are children or dependents of its low-income members.
"In support of the social development policy of President Duterte to provide wider access to quality college education to the marginalized sector, GSIS aims to augment the means of its low-income members in sending their children or dependents to college through the grant of a P10,000 yearly allowance," said GSIS chairman and concurrent acting president and general manager Rolando Macasaet.
He added that this "complements Republic Act 10931 or the 2017 Universal Access to Quality Tertiary Education which provides free tuition and miscellaneous fees to enrollees of state colleges and universities."
Macasaet said the program would be implemented through the GSIS Educational Subsidy Program (GSEP), which will be expanded to cover 10,000 in-college children or dependents of members with the lowest annual basic salary.
The program, he pointed out, is open to all active GSIS members with permanent employment status and salary grade 24 and below or its equivalent, updated GSIS premium payments and no unpaid or underpaid loan amortization for more than three months for the duration of the grant.
This subsidy will be provided to the qualified student in any year level of a four- or five-year course at any university or college recognized by the Commission on Higher Education.
"The grantees will continue to receive educational subsidy until they finish their college course for as long as they meet the scholastic requirement of 80 percent general weighted average with no failing grade or incomplete mark incurred in any subject within the preceding semester or term of the academic year," said Macasaet.
GSIS will release the allowance to the students through electronic crediting to their account at the Land Bank of the Philippines that will be opened by GSIS for the purpose.
Interested members may apply by submitting the GESP application form downloaded from the GSIS website; dependent's birth certificate issued by the Philippine Statistics Authority; certificate of employment of the member and/or certified true copy of service record duly signed by the agency authorized officer of the member's employer.
They should also submit an affidavit stating that the student is not a recipient of any other educational or financial assistance program for the duration of the grant and certifications from the school stating the program, year level and the general weighted average of the student in the preceding term.