Public memorial service for Gina Lopez to be held at La Mesa Eco Park
August 19, 2019 | 10:41am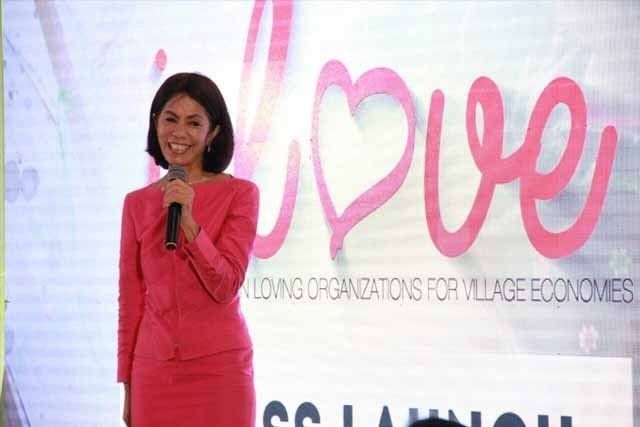 MANILA, Philippines — The ABS-CBN Foundation, of which former Environment Secretary Gina Lopez was a long-time chairperson, on Monday announced that there will be a memorial service for her at the La Mesa Eco Park.
ABS-CBN on Monday morning announced Lopez's passing due to brain cancer.
The memorial service at La Mesa Eco Park will be held on August 22 to 23.
"Viewing time is from 9 a.m. to 9 p.m.," ABS-CBN Foundation said.
Lopez, an environmental advocate, was among those who led the rehabilitation and renovation of the public park outside the La Mesa Watershed through ABS-CBN Foundation's Bantay Kalikasan.
The foundation also sought help from Quezon City government and the Metropolitan Waterworks and Sewerage System.This park was later on renamed La Mesa Ecopark.
Lopez passed away on Monday morning after battling cancer. She was 65.
'Champion for environment, child protection and the disadvantaged'
In a statement, ABS-CBN Foundation mourned the passing of its chairperson.
The foundation described Lopez as "champion for environment, child protection and the disadvantaged."
"She exemplified a life of service to humanity with a deep desire to improve people's lives, rallied for social justice, and sought to bring hope and change to poor communities," the foundation said.
"On behalf of our Board of Trustees, Management and employees, we extend our condolences to the family of our dearly beloved Ma'am Gina," it added.
The foundation said that in lieu of flowers and mass cards, the Lopez family is requesting donations be made to ABS-CBN Foundation.
ABS-CBN Foundation is behind advocacy programs Bantay Bata 163, Operation Sagip Fund and Bantay Kalikasan, among others.
Lopez served as Environment secretary to President Rodrigo Duterte for ten months before she was rejected by the Commission on Appointments in May 2017.