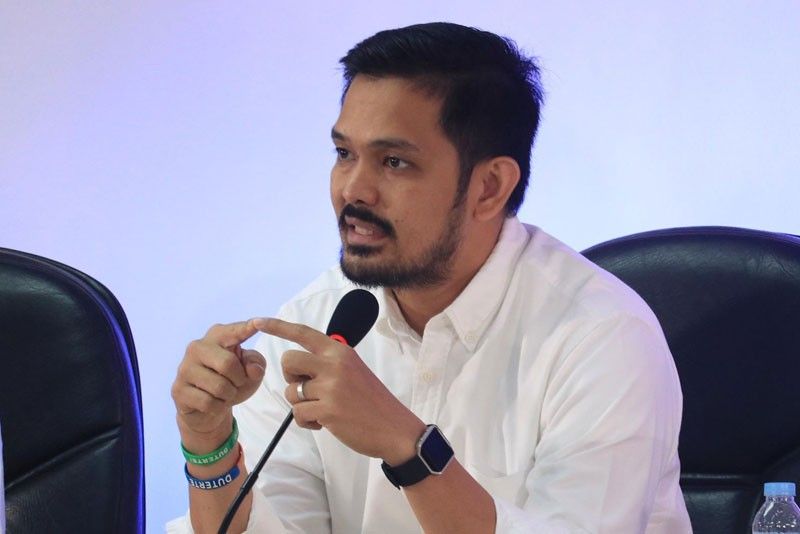 For Presidential Anti-Corruption Commission Commissioner Greco Belgica, it could be as much as P100,000.
pia.gov.ph
PACC: P100K 'insignificant' gift
MANILA, Philippines — Just how "insignificant" can gifts or tokens be which a government worker can accept?
For Presidential Anti-Corruption Commission Commissioner Greco Belgica, it could be as much as P100,000.
In explaining his logic, Belgica said a gift that could be nominal or insignificant to an individual may be expensive to others.
He cited a scenario wherein a government worker at the airport finds a lost bag containing P1 million. According to Belgica, the airport worker can receive cash, even P100,000, from the owner if it is given out of gratitude.
"The owner now gives him P100,000, that is not corruption because he did not expect or did not ask from the owner that amount of money," Belgica said in an interview with "The Chiefs" aired on Cignal TV's One News on Friday, adding the individual should not be sanctioned for accepting money.
If he were in the shoes of the government employee, Belgica considers the P100,000 "insignificant" as he gets the same figure as his monthly salary.
"As commissioner, I get it – that's just my salary. So, for me, the P100,000, it's just to get me by. It's really not a significant amount to me because that's how much I get paid a month," he said in Filipino.
However, Belgica clarified he would not accept the money if someone would offer it to him.
"For me, of course not. I won't do that," he said.
The commissioner further explained that the amount would be different to an ordinary government employee who earns a measly salary.
"Your insignificant amount may vary from other people that's why I have been saying it's a case-to-case basis," Belgica said.
President Duterte recently came under fire from critics for saying that it is okay for police officers to accept gifts if it is given out of gratitude or generosity.
Belgica said a government employee who receives cash as token of gratitude could not be considered corrupted.
Corruption occurs when the employee asks even just a small amount of cash in exchange for returning the bag, Belgica explained. There is also a violation when gifts are given in exchange for favors.
But Civil Service Commission chairperson Aileen Lourdes Lizada gave a contrasting view on the issue, saying that country's laws are clear on government officers and personnel accepting gifts.
In the same television interview, Lizada said Republic Act 6713, or the Code of Conduct and Ethical Standards for Public Officials and Employees, states that solicitation or acceptance of gifts by government workers is prohibited.
What are allowed under the law, Lizada said, are gifts, scholarships, grants and other offers from foreign governments. Lizada said RA 3019, or the Anti-Graft and Corrupt Practices Act, states that asking gifts in exchange for favors is not allowed.
"There are mechanisms in place and this comes in the form of laws," he said.
The Philippine National Police (PNP), for its part, vowed that it will hold responsible personnel who will violate these laws.
PNP spokesman Brig. Gen. Bernard Banac said police officers should exercise prudence and caution when it comes to gifts.
"We don't want unnecessary complaints against the public and would like to protect the image of the PNP," he said.