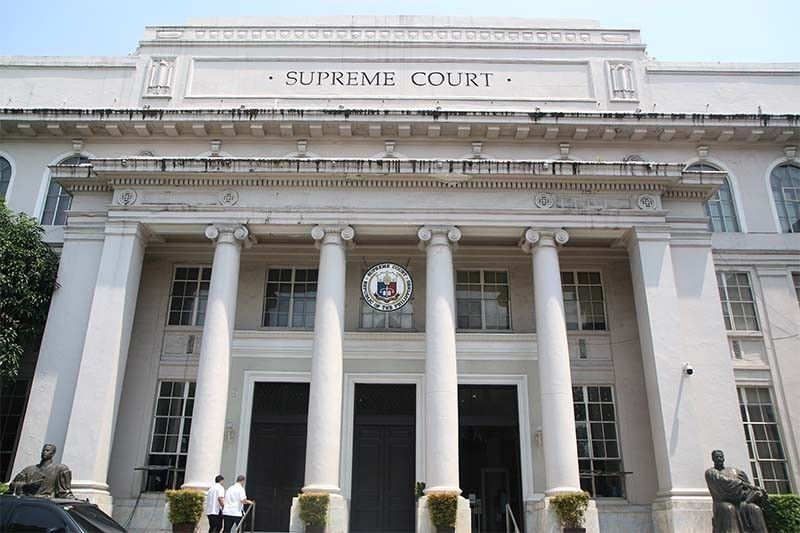 File photo shows Supreme Court building in Manila.
File
Supreme Court orders Tulfo to pay P1.7M damages, fee for libel
MANILA, Philippines (Update 2, 12:10 p.m.) — The Supreme Court ordered media personality Raffy Tulfo and executives of a tabloid newspaper to pay P1.71 million over a libelous article he had written more than a decade ago.
In a decision dated April 10 but made public only recently, the SC Third Division ordered Tulfo and the representatives of Abante Tonite's publisher to pay the complainant Michael Guy P500,000 in moral damages, P1 million in exemplary damages and P211,200 in attorney's fees.
The damages that Tulfo and the Abante Tonite publisher and editors have to pay reflected an increase from the amount previously set by the Court of Appeals in 2014 at P500,000 in moral damages and P211,200 in attorney's fee.
Aside from Tulfo, the executives ordered to pay were Allen Macasaet, Nicolas Quijano Jr., Janet Bay, Jesus Galang, Randy Hagos, Jeany Lacorte and Venus Tandoc.
The High Court reminded journalists to observe high standards, as expected, especially in the age of digital media.
"This case comes at a time when the credibility of journalists is needed more than ever; when their tried-and-tested practice of adhering to their code of ethics becomes more necessary, so that their truth may provide a stronger bulwark against recklessness in social media," said the decision penned by Associate Justice Marvic Leonen.
It added: "This court can only hope that respondents appreciate the privilege their fame has brought them and in the future, become more circumspect in the exercise of their profession."
Guy sued Tulfo and the executives of Abante Tonite over the media personality's March 24, 2004 column published in the tabloid. Tulfo accused Guy, a businessman, of approaching a government official over an alleged tax fraud investigation.
Makati City Regional Trial Court convicted Tulfo and the other respondents of libel in 2010. The appellate court affirmed the lower court's conviction but reduced the award of actual damages from P5 million to P500,000.
Guy then elevated his case to the high court to seek the reinstatement of the RTC judgement, noting the amount of P5 million is a reasonable compensation for the grief and suffering he has endured.
But the SC Third Division, agreeing with the CA, said the "petitioner failed to substantiate the loss he had allegedly sustained."
Associate Justices Diosdado Peralta, Andres Reyes, Jr., Ramon Paul Hernando and Rosmari Carandang concurred with the decision.