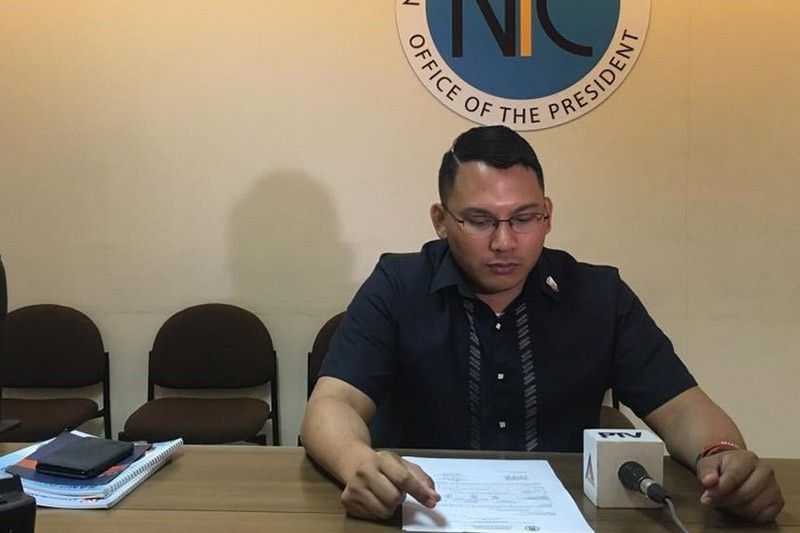 Party-list bloc still considers Cardema outsider
Jess Diaz
(The Philippine Star) - June 7, 2019 - 12:00am
MANILA, Philippines — The organization of incumbent and incoming party-list representatives is not yet admitting former National Youth Commission chairman Ronald Cardema as its member.
"No, we have not recognized and we are not recognizing him as one of our members," Rep. Mikee Romero of 1-Pacman, who heads the Party-list Coalition in the House of Representatives, said yesterday.
"What we have recognized as part of our coalition is Duterte Youth, which the Commission on Elections (Comelec) has proclaimed as a winner of one congressional seat in the May 13 elections. Duterte Youth is a legitimate member of our group," Romero said.
He said the coalition would leave it up to the Comelec to determine who would represent Duterte Youth in the 18th Congress.
"We will abide by the decision of the Comelec. We will accept the one who could present a certificate of proclamation from the commission when the 18th Congress convenes on July 22," Romero said.
The poll body issues such certificate to representatives elected from congressional districts and party-list organizations.
Romero's coalition is composed of 54 party-list representatives who have vowed to vote as a bloc in the election of the successor of outgoing Speaker Gloria Macapagal-Arroyo.
In a controversial decision, the Comelec has given due course to the petition of Cardema for him and four Duterte Youth colleagues to substitute for his wife Ducielle Marie and four others as nominees of their party-list group.
According to Commissioner Rowena Guanzon, who dissented from the ruling, Cardema's request to be allowed to replace his wife would still have to hurdle complaints to disqualify him.
Meanwhile, Romero's group continues to vet incumbent and incoming lawmakers aspiring to succeed Arroyo.
On Tuesday, it heard the plans of reelected Pampanga Rep. Aurelio Gonzales Jr., who promised to treat all his colleagues fairly and to allocate at least 20 percent of all positions in the House and its committees to the Party-list Coalition.
Gonzales is one of three speakership aspirants belonging to the ruling PDP-Laban, which has decided to have a process of selecting a common party candidate.
He said his edge over his rivals "is that I came from humble beginnings, from a poor family and I have no business interest or financier to protect."
Gonzales believes that President Duterte should endorse an aspirant, even if he has promised not to.
"Moneyed businessmen-powerbrokers will influence the election of speaker if the President does not anoint a candidate," he said.