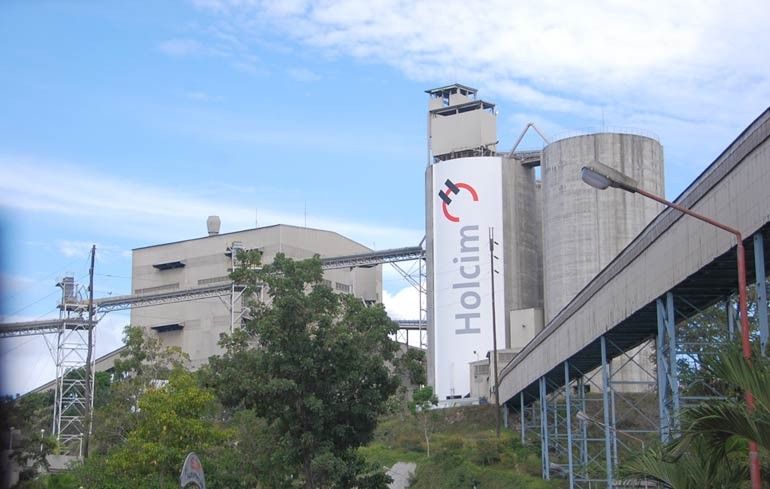 Holcim Philippines' shares also rose 6.50 percent to P14.42.
File
SMC wins bid for Europe's biggest cement maker
MANILA, Philippines — SAN Miguel Corp. (SMC), the country's diversified conglomerate, has won the bid for the Philippine business of Lafarge Holcim Ltd., Europe's biggest cement maker.
Banking sources said the deal was done last night.
SMC beat foreign cement giants, officials said.
Shares prices of SMC soared yesterday, reaching a new 52-week high as market investors gobbled up the stock.
Switzerland-based Lafarge is Europe's biggest cement maker and is selling its Philippine assets as part of a move to wind down its business in Southeast Asia.
SMC's share price soared to P195.50 yesterday, up 3.99 percent while Eagle Cement was slightly up by 0.38 percent to P15.96.
Holcim Philippines' shares also rose 6.50 percent to P14.42.
This week, Lafarge Holcim also sold its assets in Malaysia after also winding down its presence in Indonesia.
Lafarge Holcim signed a deal to sell its majority share in Lafarge Malaysia to YTL Cement for $396 million.
For the Philippine assets, companies that expressed interest in Holcim were Japanese giant Taiheyo Cement Corp., Thailand's Siam City Cement and Anhui Cement Corp. of China.
In the Philippines, there are eight integrated cement manufacturers – Holcim, Republic Cement, Cemex, Taiheiyo, Northern Cement, Eagle Cement, Goodfound and Mabuhay. These manufacturers operate 16 integrated cement plants and three cement grinding plants all over the country. Big Boss Cement, a new entrant, opened a cement grinding plant in Pampanga in 2018.