UP students win international prize for eco-friendly cement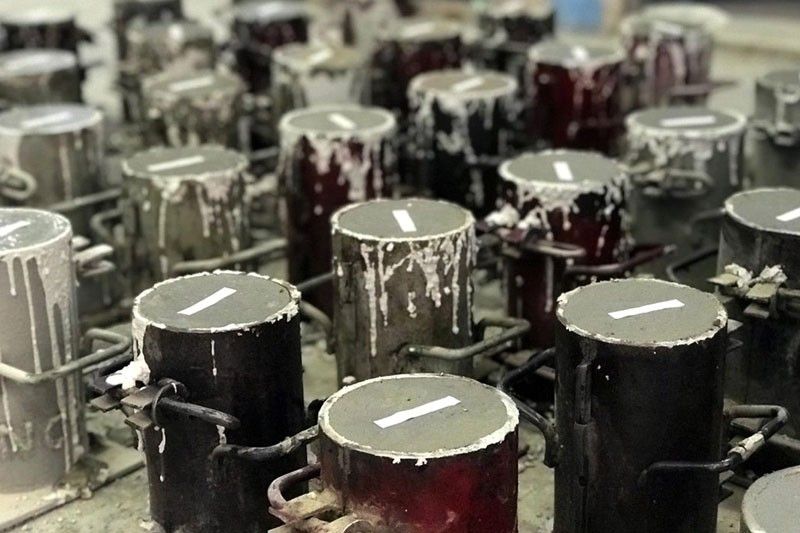 MANILA, Philippines — A group of civil engineering students from the University of the Philippines recently won an international competition for developing an environment-friendly concrete that uses recycled and locally sourced materials.
The Philippine entry, submitted by students Angelica Anne Munar, Ryan Christopher Ramelo, Paulo Santos and Alexis Declaro, won the first prize of the eco-concrete competition organized by the American Concrete Institute (ACI) in Canada last March 24, the university said in a post on its website on Thursday.
Instead of gravel and cement, the eco-concrete developed by the UP students used recycled materials such as fly ash and waste glass combined with pozzolanic tuff, a common type of porous rock found within and around the university campus in Quezon City.
"Rapid global urbanization boosts the demand for concrete at an unprecedented rate. This means that the environmental footprint of concrete production can no longer be ignored," the university said in its description of the invention.
"The conventional concrete mix, which consists only of cement, gravel, sand and water, must be revisited to achieve environmental sustainability in the decision-making process," it added.
During the testing of the concrete, an average improvement of 23.9 percent was observed in its environmental performance.
It was measured using five parameters: global warming, carcinogenic impact, ozone depletion, ecotoxicity and fossil fuel depletion.
UP said further testing showed that the eco-concrete's strength and durability is comparable with regular concrete, proving that "an environmentally friendly yet strong and durable concrete can be produced."
The students, who were advised by UP Diliman faculty Justin Jesse Limbo Seranilla and Christian Orozco, took home the $750 prize after winning the competition.
The delegation to Canada was led by ACI Philippines chapter president Ramon Allado and director Froilan Martillano.
The competition aims to promote the idea of environmental performance in concrete mix design as an important aspect of sustainability, according to ACI.
"Teams thus have the mission to develop an innovative concrete mixture, which will have the lowest possible environmental impact while maintaining optimal mechanical and durability performances," it said.
"To achieve this goal, teams are encouraged to seek out and use local resources of concrete materials such as supplementary cementitious materials (SCMs), alternative SCMs, fillers, recycled and alternative aggregates and other environment-friendly materials," it added.
The second and third prizes went to student teams from the Universidad de Cuenca in Ecuador and the West Pomeranian University of Technology in Poland, respectively.