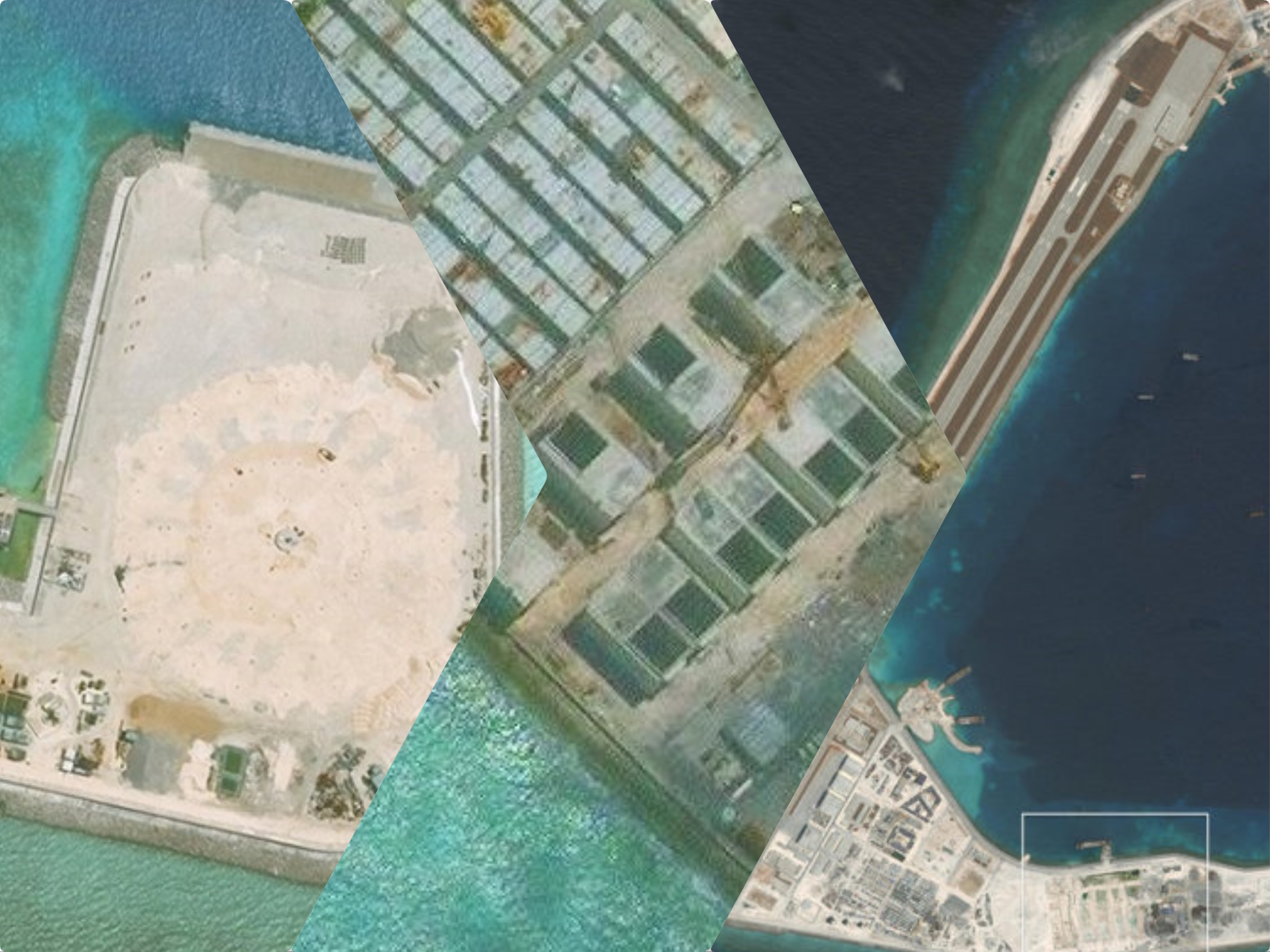 Chinese missile shelters and radar facilities have been spotted on Subi, Mischief and Fiery Cross reefs in the West Philippine Sea, the part of the South China Sea claimed by the Philippines.
China downplays US commitment to defend Philippines in South China Sea
MANILA, Philippines — Beijing last night downplayed the renewed commitment of the United States government to come to the aid of the Philippines once it is attacked in the disputed South China Sea.
US Secretary of State Mike Pompeo, who met with President Duterte last week, said Washington would protect Manila if its forces are attacked in the South China Sea.
In a chance interview at Malacañang, Chinese Ambassador Zhao Jianhua said the US should be more concerned about other countries destabilizing peace and stability in the sea "rather than China initiating any move."
"Everybody, every country will suffer if peace and stability becomes something opposite. It's chaos or conflict," he told reporters when asked for reaction on Pompeo's remark during his visit to the Philippines.
"I think it is in the common interest of all countries, including China, the United States and ASEAN countries, that we keep the peace and stability there and we keep the freedom of navigation in the whole South China Sea open," Zhao said.
Pompeo declared that defending the Philippines against any attack in the South China Sea is covered by the Mutual Defense Treaty.
"We are worried about possible attacks from the other side. We don't worry about China attacking anybody because it is not our policy," Zhao said.
In the same interview, Zhao said the embassy has yet to verify reports that Chinese vessels are driving Filipino fishermen off Pag-asa Island.
"I took note of the media report but whether it is authentic or not, it is something subject to clarification. I read in the newspaper also that your Secretary of National Defense has already denied the there is no such thing (that) happened in that area," he said.
"We are checking and we are in close coordination with Department of Foreign Affairs but rest assured China is committed to peacefully settle disputes we have and we are working very well in managing our differences," he said.
Zhao also assured that China is committed to work on the Code of Conduct between China and neighboring ASEAN countries to ensure stability in the South China Sea and the rest of the region.
"We are hoping that we can make further progress in our joint efforts to maintain peace and stability in the South China Sea," he added.