Pacquiao: No plans of higher post in 2022
February 20, 2019 | 12:03pm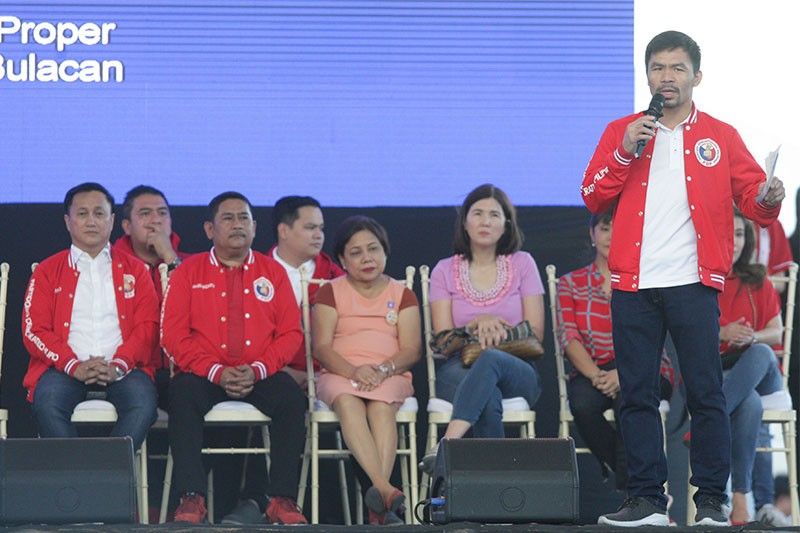 MANILA, Philippines — Despite going around the country as PDP-Laban's campaign manager for the 2019 midterm elections, Sen. Manny Pacquiao said he does not have any plans of running for a higher position in 2022.
Asked if this year's stint is a prelude to a possible presidential bid in 2022, the boxer-turned-senator admitted that it has not yet entered his mind.
"I am happy as a senator doing my job and bringing honor to our country. I am happy that I can fulfill my duties, that is what is in my heart. Thinking about higher (position) — that is not on my mind," Pacquiao told ANC's "Headstart" on Wednesday.
The senator added that he is focusing on finding a solution to the country's economic problems.
"Our taxes our very high, the people are having a difficulty so I'm thinking of a solution. That is what I am researching now, I will study it and then I am going to make a presentation for economic solution," he added.
In the same interview, Pacquiao bared that he is finishing his college degree. He dropped out of high school and took a high school equivalency exam in February 2007, which he passed.
The Department of Education then awarded him with a high school diploma, making him eligible to enroll in college.
The senator was initially asked if he was in favor of the proposal that only college graduates should be able to run for Senate.
"To me, I agree with that," Pacquiao said.
He was then told that he would be ineligible to run as he does not yet have a college diploma. The senator then revealed that he is studying.
"No, I am studying," he said, adding that he would soon graduate.
Pacquiao, hoewever, refused to identify where he is studying and only said that it is in Manila.
"The most important thing is you know the situation of the problems in our country," he said.