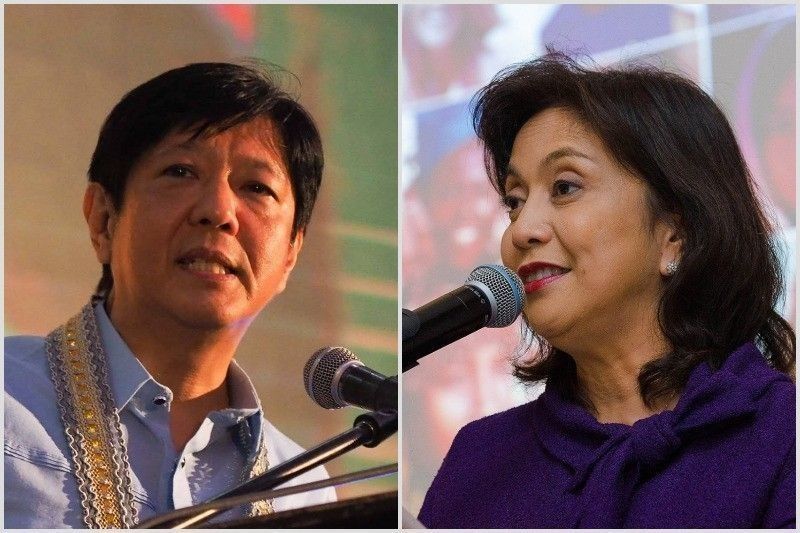 The Presidential Electoral Tribunal suspends the recount in the ongoing vice presidential electoral protest.
File
VP camp says poll protest recount suspended by PET
MANILA, Philippines (Update2 5:47 p.m.) — The Supreme Court, acting in the capacity of the Presidential Electoral Tribunal, ordered the suspension of the ongoing vote recount in the vice presidential election protest filed by defeated candidate former Sen. Ferdinand "Bongbong" Marcos Jr., the camp of Vice President Leni Robredo said.
Robredo's lawyer Bernadette Sardillo said on Tuesday they were informed by the revisors yesterday that the recount was suspended. "PET did not give them any reason for the suspension," she said.
The recount began last April in three pilot provinces in precincts in Camarines Sur, Iloilo and Negros Oriental. The results of the recount in these provinces would determine the merit of the rest of Marcos' protest.
Robredo, Marcos camps react
Philstar.com reached out to both Robredo and Marcos' lawyers and neither knew the reason yet for the suspension of the recount.
"PET made the announcement yesterday morning at around 9:30 a.m. at the revision floor and said it was effective until further notice," Vic Rodriguez, Marcos' lawyer, said in a text message.
Last week, Robredo's lawyers filed a counter-manifestation for Marcos' petition for a technical examination of votes in parts of Mindanao.
READ: Robredo camp says Marcos 'skirting rules' with petition to examine ARMM precincts

Marcos' petition in the PET in December asked for a technical examination of votes in precincts in the Autonomous Region in Muslim Mindanao. They also asked the court to subpoena relevant documents in connection with the technical examination conducted in an unrelated election protest filed by ARMM gubernatorial candidate Sakur Tan against the region's Gov. Mujiv Hataman.
Robredo's lawyers said this move was Marcos "desperately trying to save his dying election protest."
PET: Revision proceedings to resume on January 28
PET said in a press statement on Tuesday that it is near the end of the revision of ballots for the pilot provinces.
"Less than a year since it started. The revision involved 5,417 clustered precincts from the provinces of Camarines Sur, Iloilo, and Negros Oriental and started in April last year," they said.
"On January 21, 2019, the revision of ballots was completed except for a few ballot boxes," the statement said.
The ballots not yet counted were referred to the tribunal for further action.
The revision proceedings for the remaining ballot boxes and decrypted ballot images will resume on January 28.
On Wednesday, Robredo's lawyers will hold a press conference to discuss their supplemental manifestation to the suspension of the recount.