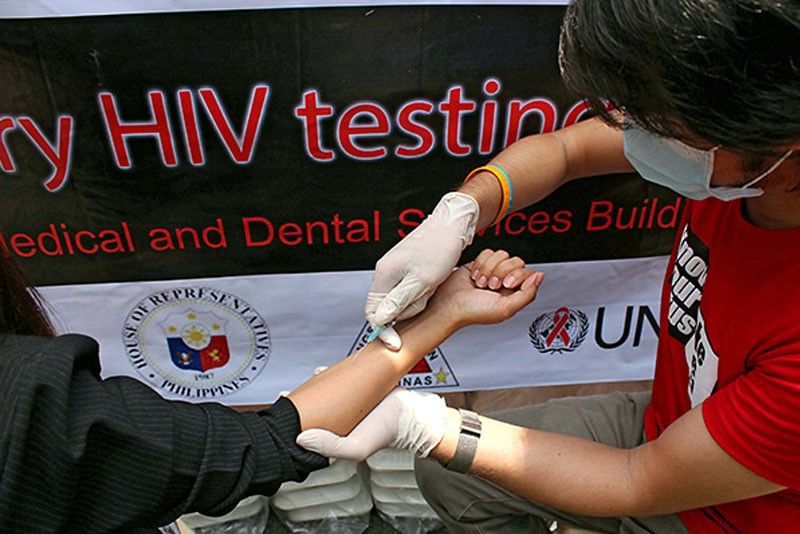 The Department of Health has issued statement on the supposed shortage of anti-retroviral drugs for persons living with HIV in the Philippines.
Philstar.com/File photo
No shortage of HIV drugs, says DOH
(Philstar.com) - January 11, 2019 - 11:20am
MANILA, Philippines — The Department of Health assured Human Immunodeficiency Virus (HIV) positive Filipinos that there is enough treatment and available for them.
This statement comes amid rumours that there is a shortage of anti-retroviral (ARV) drugs in the Philippines.
"We have taken great steps to ensure that HIV testing is available and accessible to those who are at risk. Most importantly, we have taken great steps to ensure that access for HIV treatments are available for those who are diagnosed with HIV," the DOH said in a statement released Thursday.
We are aware of news circulating online that there is shortage of the antiretroviral drugs. We hear your concerns and we have taken measures to ensure continuity of the treatment for PLHIV.

???? Talk to us if you have other concerns through our PLHIV Response center pic.twitter.com/mWN66jnEpz

— Department of Health (@officialdohgov) January 11, 2019
The DOH provides free ARV, such as Nevirapine and Lamivudine/Tenofovir, to at least 32,224 persons living with HIV (PLHIV).
The medicine is being distributed to PLHIV through government HIV treatment hubs.
As of December 2018, 3,200 registered PLHIV are taking Nevirapine while 1,791 of them are on Lamivudine/Tenofovir.
As of January 4, Nevirapine has been delivered to 16 treatment hubs. This would meet the requirements for February to April, according to the DOH.
A month's supply of Lamivudine/Tenofovir has also been delivered to Regions 1, 6 and 10 while the rest of the regions will receive their deliveries within the week.
"We are working very closely with our suppliers to ensure that there are no gaps in our supply chain. In fact, we are waiting for deliveries of an additional 12,375 bottles of Nevirapine good for another three months and 7,024 bottles of Lamivudine-Tenofovir good for another two months," the DOH said.
Twitter user Ed Busim raised the issue of ARV shortage last week, claiming that the shortage of Nevirapine started last year.
"It's already 2019 and the ARV supplies are still unsettled. Add the Lamivudine/Zidovudine to that due to the delayed procurement," Busim said in Filipino.
Last year nagsimulang magkaron ng supply shortage issue ang Nevirapine. Tapos dumagdag ang Lamivudine/Tenofovir. 2019 na, hindi pa rin maayos ang ARV supplies. Dadagdag pa ang Lamivudine/Zidovudine dahil delayed ang procurement. Nakakagalit naman.

— Ed Busim (@edbusim) January 3, 2019
May kilala akong Lamivudine/Zidovudine/Nevirapine ang ARV, kahapon zero meds na siya. Nagrefill pero hindi nabigyan ng Nevirapine. Wala daw kasing supply pa ang hub niya. Mag-Lami/Zido na lang daw muna. Paano na ang resistance sa 2-drug combination?

— Ed Busim (@edbusim) January 3, 2019
President Rodrigo Duterte recently signed a law that would strengthen government campaign against HIV and Acquired Immune Deficiency Syndrome.
In December, the president signed Philippine HIV and AIDS Policy Act of 2018 that allows HIV testing for minors aged 15 to 18 without parental consent. — Patricia Lourdes Viray