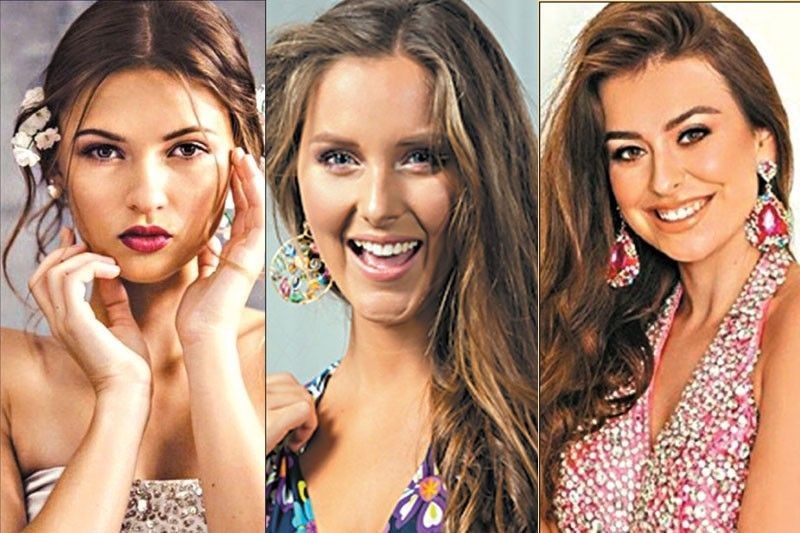 Photo combo shows Miss Earth 2018 contestants (from left) Guam's Emma Mae Sheedy, Canada's Jaime Yvonne VandenBerg and England's Abbey-Anne Gyles-Brown.
File
State privacy body wants Miss Earth organizers to explain alleged disclosure of candidate's phone number
(Philstar.com) - November 13, 2018 - 3:40pm
MANILA, Philippines — The National Privacy Commission asked the organizers of the Miss Earth pageant to explain the alleged disclosure of a contestant's phone number without her consent as it looks into the potential data privacy violation committed by the promoters.
In a letter dated November 11, the NPC also urged Carousel Productions, Inc. to explain its procedure on processing the data of the contestant's passports.
This, after three Miss Earth hopefuls accused a pageant sponsor of asking them for sexual favors. Emma Sheedy of Guam identified the sponsor as Amado Cruz.
Jaime Vandenberg of Canada, who eventually withdrew from the competition, said her number was given to the sponsor without her consent.
"The second day of the pageant I felt uncomfortable because a sponsor from the first night was given my phone number, without my consent, and was calling me asking me for my hotel and room number," she said.
Vandenberg also alleged that Miss Earth organizers had confiscated her passport on the first day of competition.
NPC stressed that under the Data Privacy Act, personal information controllers such as the Carousel Productions, Inc. must abide by the principles of transparency, legitimate purpose and proportionality.
It added that the pageant delegates have the right to be informed of the names and addresses of the recipients of the data subject's personal information.
NPC said the records of the Carousel Productions Inc. do not appear in the commission's database and that it does not have a registered data protection officer.
It, moreover, noted that the compliance of the promoted to the country's laws is not apparent to the commission.
"It is unclear, for instance, if the contestants have consented to the collection of their personal information; whether they have been specifically and adequately informed how said information is processed, including to whom said information will be shared and for what purpose," the privacy commission said. — Gaea Katreena Cabico