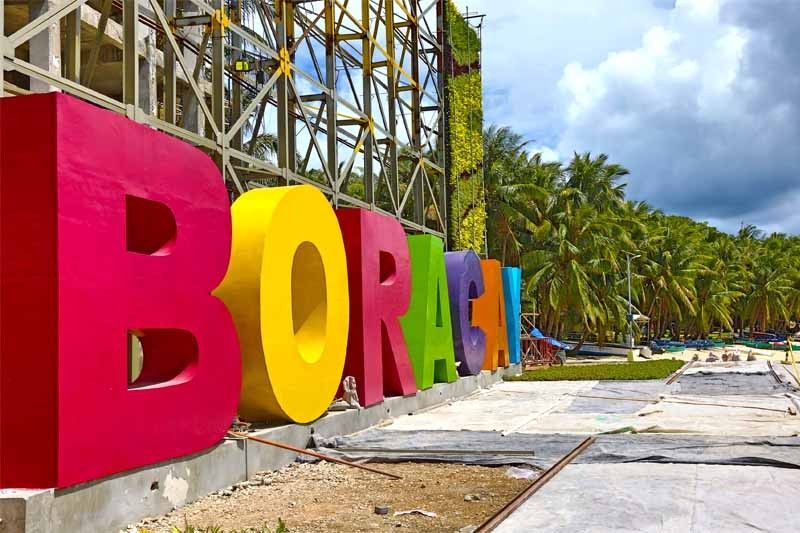 The newly renovated Cagban Jetty Port in Boracay. The port, which serves as Boracay's main entry and exit point, will be operational during the re-opening of the resort island on October 26.
The STAR/Walter Bollozos
'All systems go' for Boracay reopening on October 26, PNP says
MANILA, Philippines— The Philippine National Police on Monday said it is ready for the reopening of world-famous Boracay island on October 26.
"We are all systems go," Chief Superintendent John Bulalacao, regional director for Western Visayas, said in a press briefing.
"In fact, on October 25, we'll be conducting the capability demonstration wherein the chief PNP will be present to grace the occasion," he added.
Bulalacao said other activities are also scheduled for that day but did not say what they were.
He did not specify the number of cops to be deployed during the reopening of the island but he said there will be enough personnel.
"We are well prepared in so far as the equipage –the number of personnel needed, the facilities, especially the buildings because we constructed substations in the area. We transferred the Malay Police Station headquarters and many more," he added. Boracay is part of Malay town.
Police to enforce ordinances vs littering
Bulalacao also said the PNP is implementing the municipal ordinances on proper waste management.
He said that some of the guests during the first day of the "dry run" opening of the island on October 16 broke the rules.
"They themselves threw trashes and did not throw them in proper places," Bulalacao said in Filipino.
"The PNP implements all the municipal ordinances especially those with punitive provisions," he added.
Bulalacao said the PNP will hold a press briefing on Boracay on October 25.
The famous tourist destination was closed to the public for six months since April after President Rodrigo Duterte highlighted its environmental woes. He ordered the closure of the island to pave way for its rehabilitation and restoration.