Duterte: 'Sara behind Pantaleon Alvarez ouster'
October 19, 2018 | 12:00am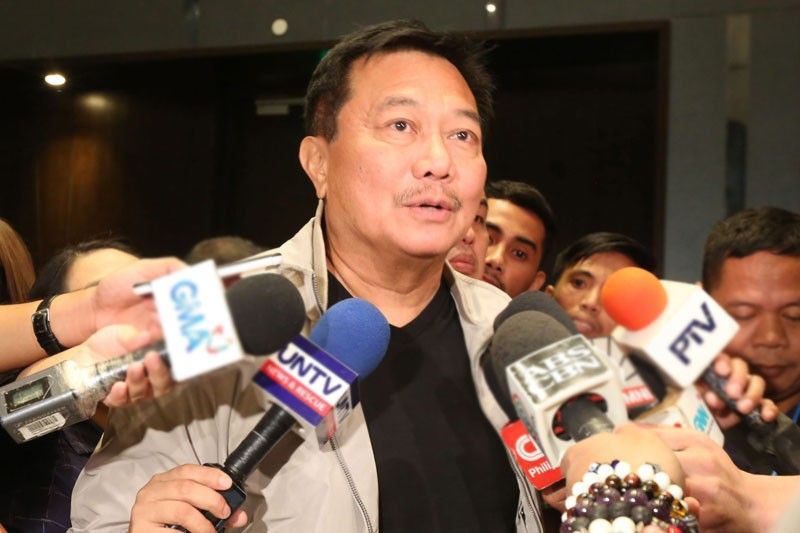 MANILA, Philippines — Three months after Davao Rep. Pantaleon Alvarez was ousted as House speaker, President Duterte admitted last night that his daughter, Davao City Mayor Sara Duterte-Carpio, single-handedly worked to remove the congressman from his post.
Duterte narrated before businessmen how strong-willed his daughter is, to a point that the re-electionist mayor led the ouster of Alvarez after he insinuated last year that he could impeach the President.
"Talagang ano yan si Inday, so be careful with that woman. She can oust even a Speaker, she operated in Davao. This is a female. She operated in Davao as mayor. Look at what happened in Congress, (Alvarez) was ousted," Duterte said.
During the concluding ceremonies of the 44th Philippine Business Conference and Expo at the Manila Hotel yesterday, Duterte said he did not really know about the moves to oust Alvarez until it was a done deal.
While he is on good terms with his longtime ally Alvarez, Duterte said his daughter did not take lightly the former speaker's statements that he (Alvarez) can impeach him as President.
"Bebot, he is a close friend of mine, I will support him (but saying that) 'I can also impeach him', referring to me," he said. "For us politicians, that's nothing for us politicians. But why will you impeach when we are friends, that's the usual answer when you banter around."
As a veteran politician, Duterte said he can brush aside the "threat" but Sara was not happy about it.
"Kung anak, lalo na ito, bantay kayo dito. Nung narinig niya, nag… 'Bakit mo ganunin ang tatay ko," Duterte said.
Before he knew it, Duterte said, his daughter had told Tourism Secretary Bernadette Romulo-Puyat during their chance encounter to tell him (Duterte) that she was sorry.
"I did not know the implication of that. Honest to God, it was Inday who maneuvered it," he said.
It was the first time that Duterte revealed his daughter's hand in Alvarez's ouster. Sara and Alvarez had a bitter exchange of words last year over his threat to impeach the President.
The House coup happened only after political forces that included former president and now Speaker Gloria Macapagal-Arroyo and Rep. Antonio Floirendo forged an alliance with the Davao City mayor at the opening of Congress and prior to the President's third State of Nation Address (SONA) last July 23.
Duterte did not discount the possibility that Sara might even work for his ouster.
"Kaya put*** ***, pag ako naisahan nito, baka mag coup d'etat, ako ang maiwan sa labas," he added.
Prior to this, Duterte narrated how Sara punched a court sheriff some years ago.
"Kita mo ang sheriff binugbog, where can you find a mayor mauling a sheriff in front of everybody on TV," he said, after narrating the events that led him to decide to run for President in 2016.
Duterte said he did not want to see Davao going back in shambles so he was at first hesitant to run for president until Sara agreed to run for mayor and take care of Davao, where he served for more than two decades.
At the same event, Duterte also defended his son Paolo, who is running for congressman in the 2019 polls.
He said his son decided to resign as vice-mayor after he was embarrassed over Paolo's spat with his daughter who had a pictorial inside Malacañang.
"I do not want dynasty but we are forced," Duterte said, adding that the people continue to vote for them.
"That's politics," he said, before emphasizing anew his commitment to go after illegal drugs and corruption.