Philippine plane gets warning for flying near Chinese man-made island
August 13, 2018 | 11:39am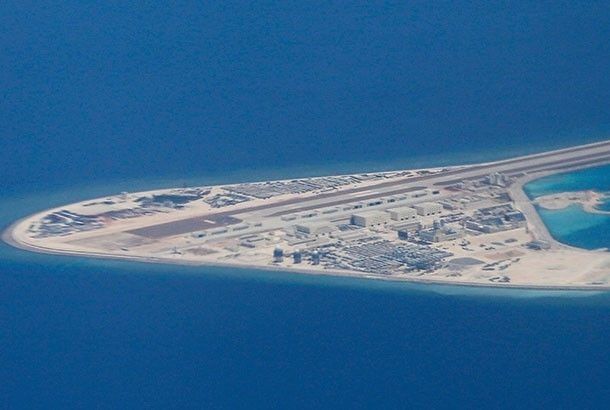 MANILA, Philippines — A video recorded by an international broadcast network allegedly shows how the Chinese military has been warning off Philippine military aircraft patrolling near artificial islands in the South China Sea.
London-based broadcast network BBC went aboard a US military plane flying over Beijing's artificial islands in the South China Sea, where it picked up the warning.
"Philippine military aircraft, I'm warning you again. Leave immediately or you will bear responsibility for all the consequences!," a voice can be heard saying to a Philippine plane nearby.
The vociferous tone used against the Philippine plane was different from a calmer warning issued to the US plane also flying over the area.
The Department of Foreign Affairs has yet to comment on the video recording but has said in the past that it is better updated on developments in the region than media is.
"In fact, we know much more than what is published in the newspapers or released by US think tanks because we see the bigger picture, so I have to first thank them because the starting point is fact-finding and being able to monitor," Foreign Affairs Secretary Alan Peter Cayetano said in a press briefing in April.
The DFA has also previously declined to comment on reports from think tanks, saying the government preferred to verify the information first.
BBC also caught on video China's warning against the US, urging them to leave the airspace above the Spratly Islands.
"China has sovereignty over the Nansha Islands and adjacent waters. Leave immediately and keep far off to avoid misunderstanding," a voice can be heard saying on the video.
The US, however, remained unfazed by warnings from the Chinese military.
Lt. Matt Johnson, a pilot of the US Navy, told BBC that the radio warnings are a routine occurrence for them on their operations in the area.
"It happens throughout the flight where they come over and then we just go back with our standard response and it really has no effect on any operations or anything we do," Johnson said.
Earlier this month, the Philippines expressed concern to China over increasing number of Chinese radio messages warning Philippine aircraft and ships to stay away from the contested features.
Philippine military aircraft patrolling near the artificial islands have received Chinese radio warnings at least 46 times in the second half of 2017, according to a report from The Associated Press.
A Philippine government report said the radio messages were "meant to step up their tactics to our pilots conducting maritime air surveillance in West Philippine Sea."
Military officials suspect the radio transmissions are being sent from Beijing's man-made islands in the Spratly Islands, where they have installed communications and surveillance equipment.
Aside from surveillance equipment, Beijing had also deployed anti-cruise ship missiles, surface-to-air missiles and electronic jamming equipment on its "big three" islands in the South China Sea.