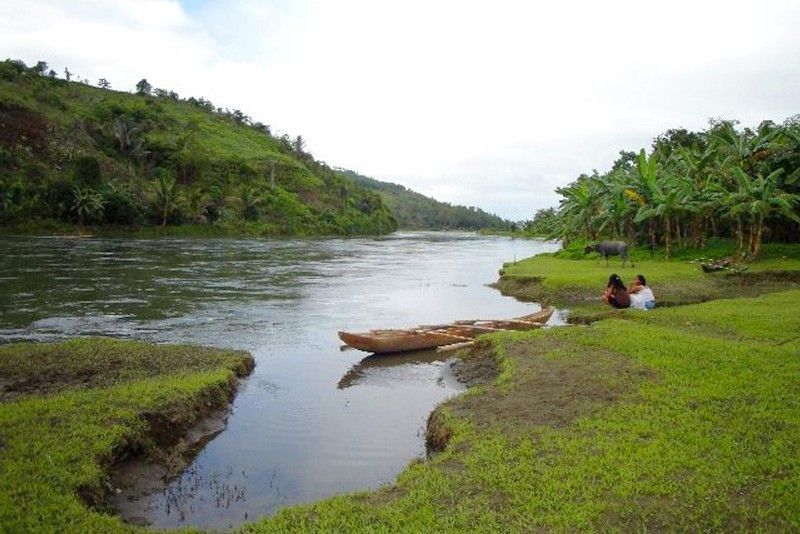 The move aims to protect and improve the water quality of the three river systems pursuant to Republic Act (RA) 9275 or the Philippine Clean Water Act of 2004.
Lake Mainit Development Alliance/Released
DENR names 3 more protected river systems
MANILA, Philippines — The Department of Environment and Natural Resources (DENR) has named three more river systems as water quality management areas (WQMAs), bringing to 37 the total number of water bodies under policies for protection.
In three separate administrative orders signed by Environment Secretary Roy Cimatu, the Malabon-Tullahan-Tinajeros and the Las Piñas-Parañaque river systems in the National Capital Region, and the Iyam-Dumacaa river system in Region 4A (Calabarzon) have been designated as WQMAs.
The move aims to protect and improve the water quality of the three river systems pursuant to Republic Act (RA) 9275 or the Philippine Clean Water Act of 2004.
"Their designation as WQMAs will ensure clean water in these rivers for present and future generations. Water is vital for irrigation, livelihood and water supply," Cimatu said.
"The WQMA is a significant tool in enforcing the Clean Water Act. It aims for the improvement of water quality to meet the guidelines under which they have been classified or to improve their classification so that it meets its potential use," he added.
Under RA 9275, the DENR, in coordination with the National Water Resources Board, is mandated to designate certain areas as WQMAs using appropriate physiographic units such as watershed, river basins or water resources regions to effectively enforce its provisions and improve the water quality of water bodies.
The law seeks to provide a decentralized management system for water quality protection and improvement of rivers.
The DENR and stakeholders address the water quality problems, sources of pollution and the beneficial use of the receiving water body. They also determine what control measures to institute to effectively achieve water quality objectives or improvements.
Currently, there are 19 WQMAs in Luzon, eight in the Visayas and 10 in Mindanao.
Meanwhile, West Zone concessionaire Maynilad Water Services, Inc. (Maynilad) and Metro Pacific Water (MPW) recently sealed a partnership with the University of the Philippines Diliman to launch a program for the advancement of water research.
Under the Daloy Research Program, scholarships will be granted to full-time engineering students who wish to pursue research on topics that cover water source development, water treatment, wastewater management, non-revenue water, smart water technologies and resource recovery from wastewater.
"New challenges in the water sector call for innovative solutions. The Daloy Research Program seeks to spur innovation in the water industry by investing in the development of young water professionals. This tripartite partnership is a valuable opportunity to expand the knowledge base needed to ensure water sustainability," said Patrick Gregorio, senior vice president for commercial and marketing of Maynilad.
Under the partnership, Maynilad and MPW will provide exclusive access to treatment facilities and technical experts for the scholars. The grant includes tuition fees, research funding and book and transportation allowances.
"We are excited to launch the Daloy Research Program with the university. Daloy, named after our value of flow, hopes to create solutions that will solve our challenges in water and wastewater not just here in the Philippines but across Asia," said MPW president Laurence Rogero.
"This is our chance to contribute towards a more innovative Philippine water sector through our industry-academe partnership," he added.