Robredo: Quimbo-led faction should be House minority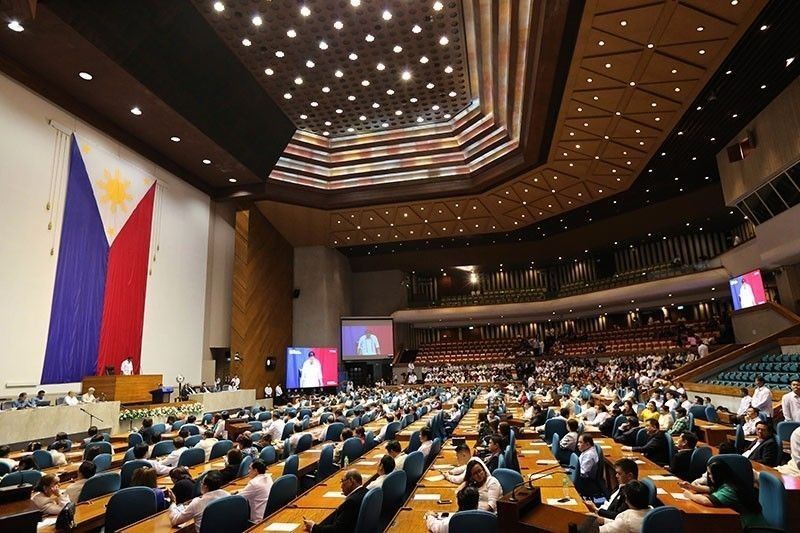 MANILA, Philippines — Vice President Leni Robredo said on Thursday that the group led by Rep. Romero Quimbo (Marikina City) should be recognized as the House minority bloc.
The issue on the House minority group remains unresolved in the House as three factions in the chamber are vying to be recognized following a leadership reorganization last week.
"If you follow the rules of the House, they (Miro's group) really deserve it (to be recognized as House minority)," Robredo said in an interview with reporters in Eastern Samar.
Robredo said that resolving the issue on the chamber's minority bloc would be a test for the leadership of Speaker Gloria Macapagal-Arroyo.
She said that many were waiting how Arroyo would handle the situation that had dogged the chamber more than a week after the former president won a leadership battle with Rep. Pantaleon Alvarez (Davao Del Norte).
"[H]ow she handles it will be reflective on the kind of leadership she will implement in the House," said Robredo, who represented Camarines Sur for a term before she was elected vice president.
Aside from Quimbo's faction, the groups of Rep. Danilo Suarez and Rep. Eugene De Vera (ABS party-list) are also vying to be recognized as the House minority.
The group of Quimbo is the largest among the three after four lawmakers were either accepted into or applied to be part of the faction.
The groups of Suarez and De Vera number fewer than 20, based on estimates.
Robredo said that Arroyo's election as speaker was an internal matter in the House, but she wished that the leadership change was done on a different occasion.
The leadership battle between Arroyo and Alvarez played out on national television and in front of dignitaries in attendance to hear President Rodrigo Duterte's State of the Nation Address last week.
"The change of leadership at the House, that's internal," the vice president said. "My only reaction when it happened was it should have been done on a different occassion."
Robredo said that the row upstaged the SONA during which the focus should be on the president's speech.