2 more lawmakers apply to join Quimbo-led 'minority'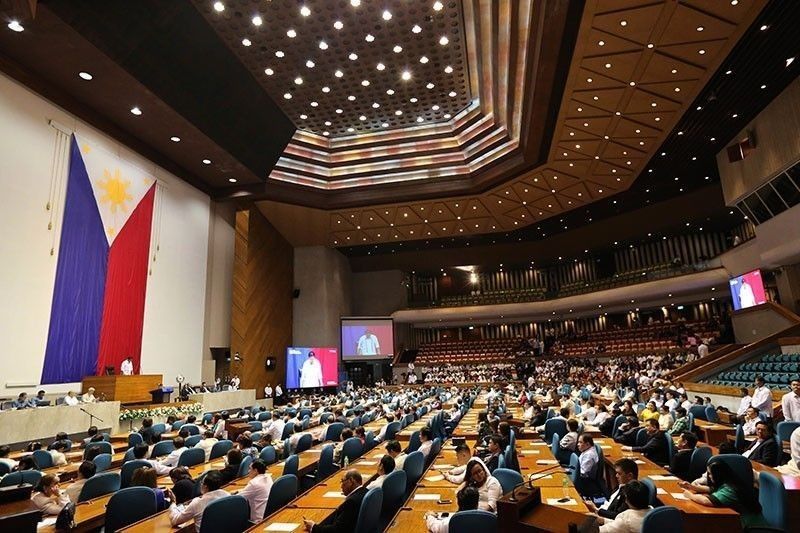 MANILA, Philippines — The group led by Rep. Romero Quimbo (Marikina City), already the largest among factions vying to become the House minority caucus, is set to grow after two more lawmakers applied to join it.
If Rep. Isagani Amatong (Zamboanga Del Norte) and Rep. Amihilda Sangcopan (Anak Mindanao party-list) are accepted into Quimbo's faction, the group's membership will increase to 26.
Amatong's and Sangcopan's application came just after two lawmakers, Rep. Emmanuel Billones (Capiz) and Rep. Vicente Alcala (2nd District, Quezon), were admitted into the Liberal Party-Makabayan faction.
"I believe that this minority leadership will dutifully serve its purpose to provide the proper check and balance in the hallowed chamber of the lower House," Amatong said in his letter of application.
In order for a lawmaker to be admitted into the minority, his/her application for membership must be accepted by the minority leader.
In Amatong's letter, he referred to Quimbo as the chamber's minority leader, an issue that is yet to be resolved more than a week after a leadership battle that saw the rise of Rep. Gloria Macapagal-Arroyo (Pampanga) as speaker and the fall of Rep. Pantaleon Alvarez (Davao Del Norte).
The majority in the chamber already chose Rep. Rolando Andaya (Camarines Sur), who served as Arroyo's budget secretary, as their leader.
The composition of the minority meanwhile is still unclear as Quimbo's group is vying for recognition together with the factions led by Rep. Danilo Suarez (3rd District, Quezon) and Rep. Eugene De Vera (ABS party-list).
De Vera is supported by the group of Alvarez and former majority leader Rep. Rodolfo Fariñas who, together with Quimbo, argued that Suarez could not be declared the minority leader as he voted for Arroyo to become speaker.
Fariñas warned that he would elevate the matter to the Supreme Court if Suarez was recognized.
Both the Suarez and De Vera groups number fewer than 20, according to estimates.
De Vera's group suffered a defection after Rep. Johny Pimentel (Surigao Del Norte) opted to join the majority led by Andaya.
"We are pleased to grant your request and accept you in the majority coalition," Andaya said in a letter dated July 31, 2018.
Pimentel was with Alvarez and Fariñas when they joined De Vera's group.
Rep. Kaka Bag-ao said on Tuesday said their new members showed they were the legitimate minority in the House.
"Expect our numbers to increase in the coming weeks," she said in a statement on Tuesday.
Rep. Teddy Baguilat (Ifugao) stressed that only those who did not vote or abstained from voting for the winning speaker could choose the minority floor leader.
"That is in the rules of the House. That is why we have already voted and chosen Rep. Miro Quimbo. As lawmakers, let us not disrespect the rules of Congress," he said on a social network.