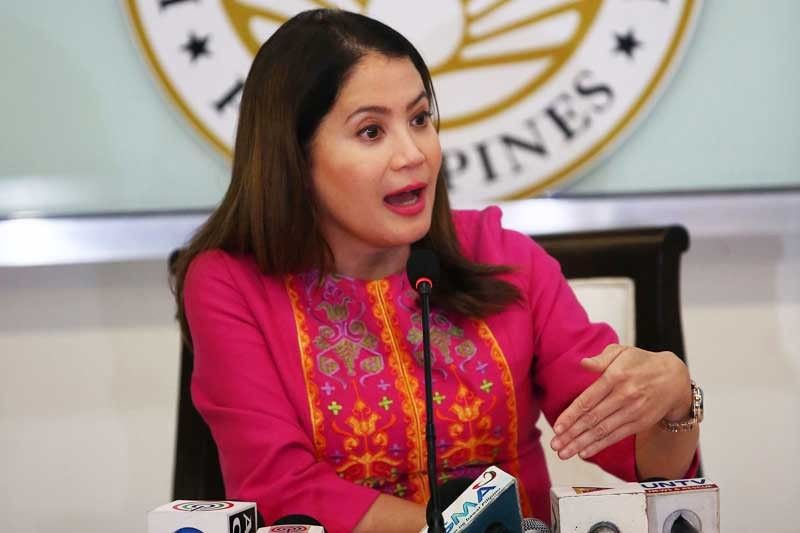 Puyat told reporters in a press conference yesterday that Buhay Carinderia and other projects of the TPB were put on hold after she learned during her meeting with Montano on Wednesday night that these were done through "sponsorships."
Miguel De Guzman
DOT suspends Cesar Montano's 'Buhay Carinderia' project
MANILA, Philippines — Tourism Secretary Bernadette Romulo-Puyat has suspended the implementation of the P320-million "Buhay Carinderia" project of Tourism Promotions Board (TPB) chief and actor Cesar Montano pending review of the Commission on Audit (COA) for not undergoing bidding.
Puyat told reporters in a press conference yesterday that Buhay Carinderia and other projects of the TPB were put on hold after she learned during her meeting with Montano on Wednesday night that these were done through "sponsorships."
"(I was told) the release of the checks all went through the legal (department) of the TPB and was said to be aboveboard," Puyat said, adding she met with Montano to get his side, particularly on the controversial P80-million payment already made to a certain Linda Legaspi for the Buhay Carinderia project even if it has not yet started.
Puyat said she asked Montano to submit a list and status of the projects that did not go through bidding and wrote a letter to COA chairman Michael Aguinaldo to review them.
Puyat said it will be up to COA to determine if the right processes were followed.
"I will wait for COA to reply, but until then, I will not proceed with the Buhay Carinderia," she added.
As far as Montano's fate is concerned, Puyat said she is leaving it up to the Office of the Ombudsman.
"I believe he acted in good faith. But maybe I am not used to it because in DA (Department of Agriculture), things are done differently... But again I'm not saying he is wrong. What I am saying is... I want everything to go through bidding and to be transparent. I am not comfortable to give first tranche of P80 million to one person only," Puyat said.
Puyat was DA undersecretary before she was appointed Department of Tourism (DOT) chief earlier this month, replacing Wanda Teo who resigned due to an allegedly anomalous P60 million in advertisements the DOT placed in her brother's television show.
"I am not saying TPB is wrong, but that is what they supposedly do at TPB all the time, sponsorship," Puyat said, adding she has to be careful because she will be the one to implement the project even if it was signed by Teo.
Puyat said Montano agreed to stop all projects that did not undergo bidding. "To be fair to him, he has a letter dated May 15, saying he was already willing to review current programs. So he is open," she added.
New York trip cleared
On the alleged shortened speech of Montano during an event in New York City, Puyat said Montano had to do it after seeing the audience already got bored after the presentations and other productions.
She said Montano was at the venue hours before his speech.
"To be fair, he was there for a long time. It's not that he went there, stayed for two minutes and left," she said.
Puyat, however, did not ask about the allegations that he rushed his speech to watch the musical "Hamilton."
Asked if Montano has to resign, Puyat said the TPB chief does not have to because "come June, under the law, Tourism Act of 2009, the Tourism Congress will nominate new officials."
Resignations
In another development, Puyat said she submitted the credentials of Art Boncato to the Office of the President as she wants him to become one of her undersecretaries for regional affairs.
She said five of the 10 undersecretaries and assistant secretaries of Teo have tendered their resignations to President Duterte except Benito Bengzon, undersecretary for tourism development planning.